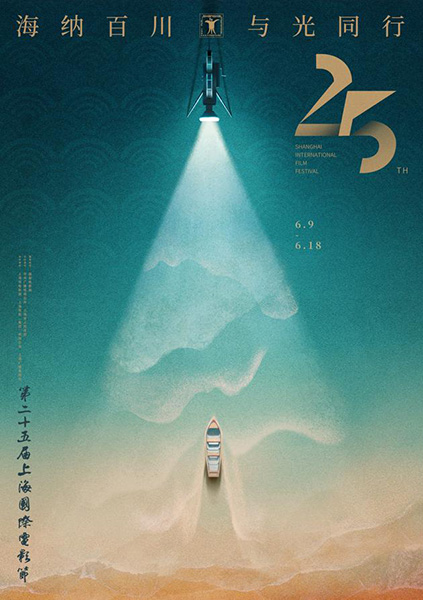 The 25th Shanghai International Film Festival is scheduled to take place from June 9 to June 18, according to a news conference held on Tuesday.
The event is organized by the State Administration of Press, Publication, Radio, Film and Television; the China Media Group; and the Shanghai government.
With the aim of promoting industry collaboration, the film festival will hold a diverse range of activities and screenings to serve domestic and foreign exhibitors.
The event will also feature forums that bring together professionals from the global film industry, focusing on topics such as exploring diverse film themes, fostering innovation in technology and enhancing high-quality international cooperation within the Chinese film sector.
This year, the Shanghai International Film Festival Golden Goblet Awards will consist of five categories: the main competition, Asian New Talent, documentary film, animation film and short film.
The festival has received an impressive number of submissions, with nearly 8,800 films from 128 countries and regions received during the two application periods.
Renowned industry figures will serve as jury members for the main competition category, including Polish director and screenwriter Jerzy Skolimowski, Indian director and actress Nandita Das, Indonesian director Garin Nugroho, German director of photography Lutz Reitemeier, Chinese actress Song Jia, and Chinese directors Wen Yan and Zhang Lu.
The Asian New Talent category will be evaluated by a panel consisting of Kyrgyz director Aktan Abdykalykov, Hong Kong film producer Jo Jo Hui, Japanese director Kei Ishikawa, Chinese director Lu Yang, actress Yang Zishan and actor Yiyang Qianxi.
Furthermore, this year marks the centenary of the birth of esteemed filmmaker Xie Jin. It was through the dedicated efforts of Xie, Wu Yigong and other industry professionals that the Shanghai International Film Festival was established in 1993.
The 25th Shanghai International Film Festival will host a special forum to memorize the film master Xie and showcase his classic works.