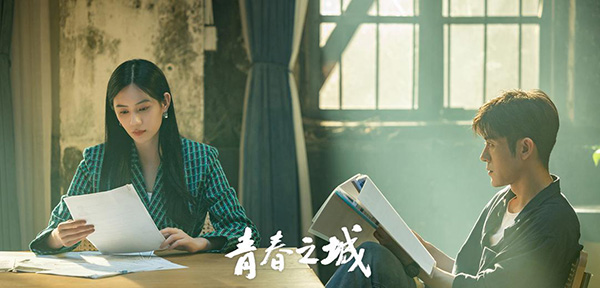 A popular TV series, Start Here, inspired by the development of Shenzhen's high-tech industry since 2012, has stricken a chord with young audiences, according to a symposium recently held in Beijing.
Consisting of 33 episodes, the TV series has recently concluded its first run on CCTV-1 and is now available on the streaming sites iQiyi and Tencent Video.
Set in a fictional city named Pengcheng, the tale is narrated through four parallel storylines, following an artificial intelligence robot designer, an enterprise leader, two government officials dedicated to helping with the technological update of local businesses, as well as a fashion brand designer and a visual effect company's founder.
Shen Jijun, deputy director of the film, television and documentary center at China Media Group, said the story has successfully portrayed a group of small and medium-sized enterprises, depicting their perseverance in research and development, as well as their pursuit of innovation amid a complicated international situation where some western countries are blocking their core technologies.
Yin Hong, a professor with Tsinghua University, said the drama has achieved a breakthrough in terms of genre, becoming one of the few Chinese tales which touches on the subject of tech startups in the rapidly developing Guangdong–Hong Kong–Macao Greater Bay Area.