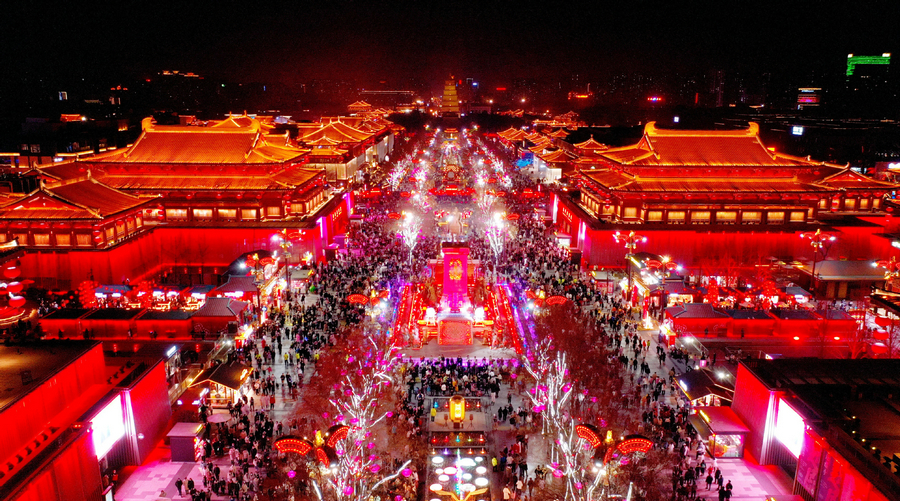 As night falls, Fang Xuanling and Du Ruhui, two officials from the Tang dynasty (618-907), transcend time to embark on a captivating journey to the Grand Tang Mall, an enchanting scenic spot in the historic Chinese city of Xi'an.
In their quest to find new talent for the emperor, the two men dressed in long gowns with loose sleeves delightfully interact with tourists, employing witty and playful inquiries. Those who successfully provide the correct answers are rewarded with tokens of appreciation.
These scenes play out in an interactive show named "Grand Tang Secret Box," featuring two actors portraying the roles of the Tang Dynasty officials. The performance aims to popularize Chinese historical and cultural knowledge among the audiences in a creative way.
"The combination of a knowledge-testing quiz and a talk show makes for a wonderful fusion of history and fashion," said Zhang Qianqian, a tourist from North China's Shanxi province.
This unique effort has propelled the Grand Tang Mall, a famed 2,100-meter-long pedestrian zone in Xi'an, into internet stardom once again. During the five-day May Day holiday this year, the site received 2.7 million visitors.