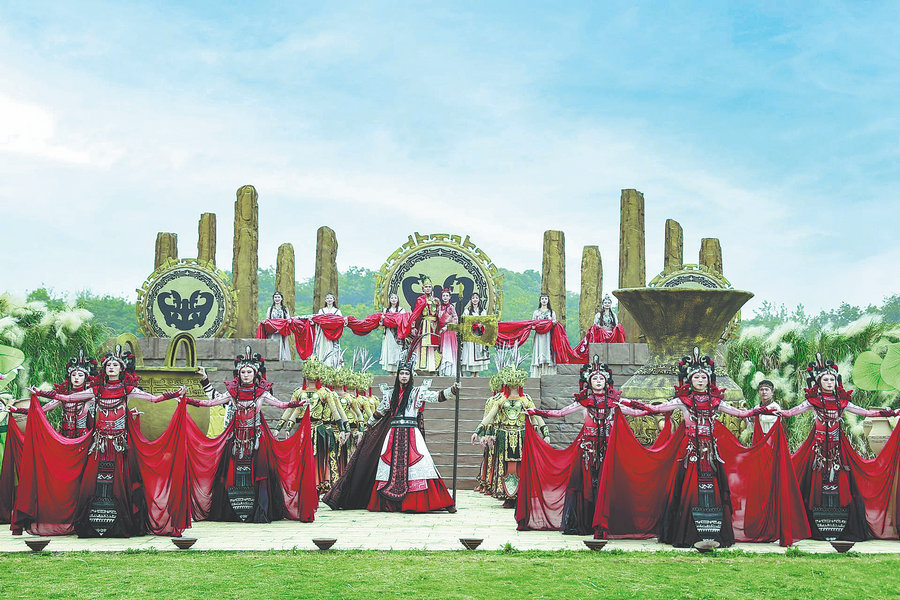 Cheng Zhi Gen ("root of the city"), the original environmental dance drama with five acts, premiered on May 1 at the outdoor theater of the Panlongcheng Site Museum.
Throughout the 40-minute performance, symbolic cultural relics from Panlongcheng Culture appear, such as the yue weapon, representing military power that runs through the entire show, and the "Bronze Tripod", which is the museum's most prized cultural treasure.
The show is a collaborative production between the Wuhan Singing and Dancing Institute and the Panlongcheng Site Museum.
This is a prime example of culture and tourism integration trials being carried out by national archaeological site parks across the country.
Panlongcheng National Archaeological Site Park was established by the National Cultural Heritage Administration in December 2017.
As of the end of last year, there were a total of 55 national archaeological site parks and 80 projects located in 27 provincial-level administrative regions and municipalities, including the latest addition of 19 national archaeological parks and 32 project units that were announced in December.