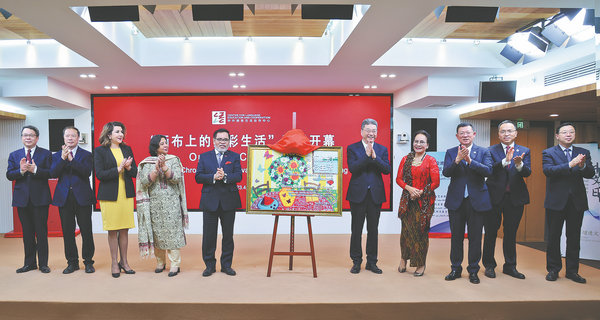 Scholars from different continents gathered in a salon to discuss a recent research trip they took to study rural revitalization in East China's Jiangxi province.
Despite their diverse linguistic backgrounds, they were able to share stories in Chinese of the warm hospitality they received from the local people and the impressive progress they witnessed in terms of infrastructure development, agricultural innovation, and ecological conservation.
The trip, organized by the Center for Language Education and Cooperation, a nonprofit organization affiliated to the Ministry of Education, took them to rural areas, culture attractions and historical sites across Jiangxi.
Dario Famularo, a doctoral student with Fudan University, was among the attendees. As an Italian who has lived in China for 10 years, he has visited more than 100 cities across the country.
He found that Jiangxi's Jingdezhen, a place well-known for its rich ceramic-art heritage, is developing into an increasingly attractive city, drawing in both domestic and international talent.
In his view, Jingdezhen has succeeded in developing its tourism industry while also preserving the town's distinctive cultural characteristics and the beauty of traditional arts.
"In every corner and tourist attraction of this small city, there is great authenticity, attention to detail, and a high regard for local uniqueness," he says.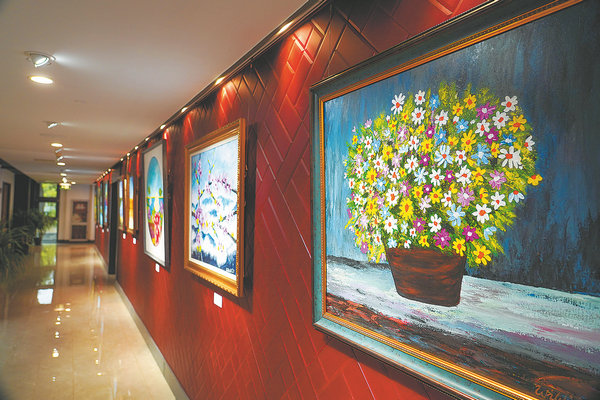 Famularo, who comes from southern Italy, is concerned about rural areas and urbanization issues, as many towns in southern Italy are facing population outflow and economic difficulties, which he thinks is similar to some rural areas in China.
He believes that there are common solutions for both China and Italy that can help improve the economic and social conditions of small towns and rural areas, including improving infrastructure, increasing the level of public services, encouraging entrepreneurs to conduct business locally, and enhancing the attraction of local cultural activities.
"It's important for both countries to study each other's strategies in addressing the challenges, learn from each other's experiences, and progress together to create a better future," he says.
The development model of combining agriculture with tourism, which is widely present in rural areas of Jiangxi, has also drawn the attention of Cuban scholar Wilson Barroso Diaz, who studies international relations and diplomacy at the Renmin University of China.
His father grew up in a secluded Cuban village and frequently took him back to the village on vacations. That explains why he is interested in identifying practical steps that can support the economic and infrastructure development of such Cuban villages.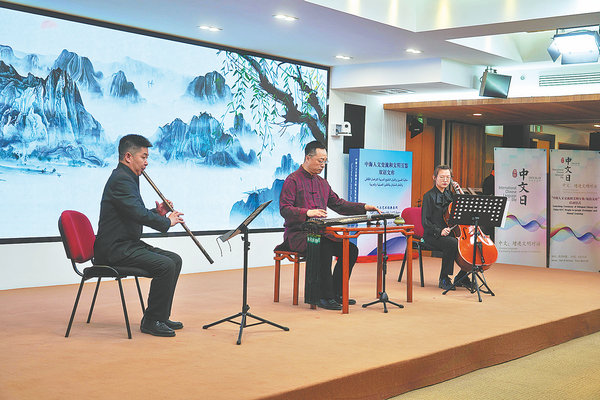 He notes that while developing the rural economy and increasing the income of rural residents, it is also important to pay attention to financial education of the population.
"I hope I can learn from the development models in China in order to contribute to the development of my own country," he says.
Qiu Zeqi, professor of sociology at Peking University, and Xu Baofeng, executive vice-president of the Belt and Road Academy of Beijing Language and Culture University, also joined the salon to discuss with the young scholars various topics, including factors that influence rural development, the return of talent to rural areas, the relationship between economic development and cultural heritage protection, and the relationship between humans and nature.
The salon was held on April 20 as an important part of the celebrations of the International Chinese Language Day. Themed on "Chinese language: Facilitating dialogues across civilizations", it underscored the importance of language in promoting global understanding and cooperation.
The salon also served as a validation of the implementation achievements of the "new Sinology program", an international academic exchange initiative launched by the Center for Language Education and Cooperation.
The program aims to cultivate young Sinologists with outstanding Chinese-language skills, diverse cultural backgrounds, and exceptional research capabilities through advanced talent trainings and high-quality academic collaboration projects.
It also aims to promote the cross-cultural and interdisciplinary development of Sinology and China studies.
Over the past decade, the program has provided opportunities for more than 800 overseas students from more than 90 countries to pursue doctoral degrees or study in leading universities in China. It provides foreign students chances to participate in master classes, workshops, academic research and international conferences, as well as offering them doctoral dissertation funding.
Ma Jianfei, director of the Center for Language Education and Cooperation, says that he hopes these young Sinologists will continue to leverage their professional strength to make greater contribution to promoting cultural exchanges between China and other countries, as well as promoting mutual understanding among people.
Additionally, the center launched the standards for Chinese-language competency in professional settings on April 20. The standards focus on learners and define the language-application ability and level for second-language learners in specific occupational fields and work tasks.