There's an old Chinese saying – playing with dragon or tiger is not as good as playing with the soil – that vividly stresses the importance of agriculture.
Nowadays, farmers in the Hedong district of Linyi city in East China's Shandong province, have been given an even better understanding of the wisdom of the old adage through innovative practices that utilize smart technologies.
In a local modern agriculture factory, agaricus bisporus mushrooms, a widely cultivated mushroom species with a short planting cycle and significant health benefits, are nourished in liquid nutrient solutions on tiered shelves, rather than being grown in soil, thanks to vertical farming.
The species' planting circle is 40 days and it can be harvested over six crops after maturation, according to Tian Hongbao, manager of the factory's production division.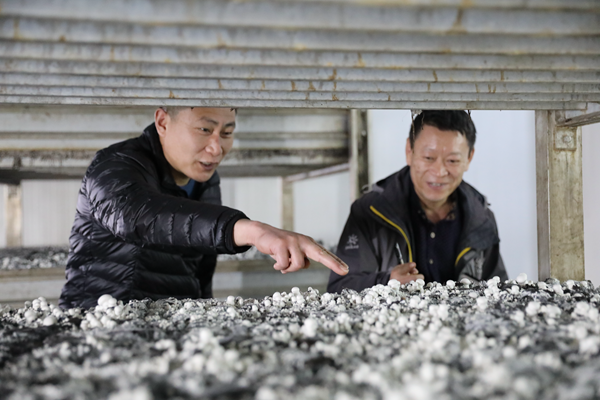 The factory-like production mode is said to not only boost vegetable planting, but also helps upgrade some traditional rural industries.
In the district's Haitang Industrial Park in Qianzhangzhuang village, in Tanghe town, where ever-popular and desirable Chinese crapapple trees are grown, livestreaming events are held almost every day.
Unlike most livestreaming sales that last several hours, these usually last for no more than two hours, though the trade volume is considerable.
"We dare not livestream for too long. Otherwise once the orders exceed our capacity, we will fail to pack and ship the goods in time," explained Guan Qiqing, the village's Party chief.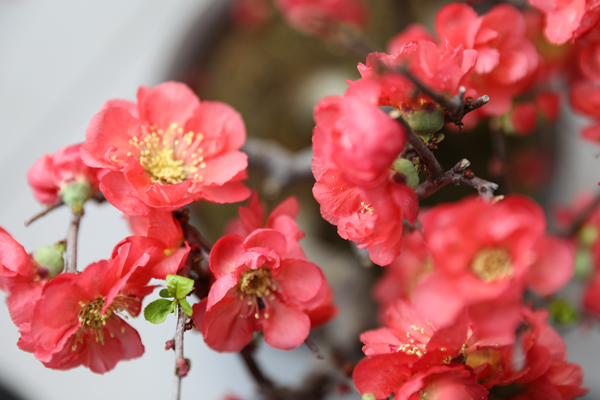 Some rare species can be sold for as much as 400-500 yuan ($58.30-$72.70) after being placed in a designed potted landscape, Guan said, adding that the price of those potted trees growing for more than 20 years can be as high as 1,000 yuan or even exceed 10,000 yuan.