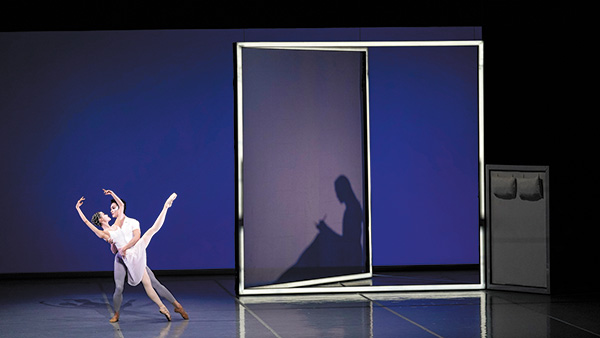 Every spring, a handful of aspiring dancers and choreographers of the National Ballet of China spend extra time in the company's studios, preparing for its annual dance workshop.
By working with one another, especially dancers of the company who serve as the interpreter for their artistic vision, the young people, some of whom are first-time choreographers, have been practicing composition, designing, and creating dance works of their own.
From May 1 to Wednesday, the fruits of their labor were shown onstage at a gala.
"Over the past 12 springs, we were delighted to see several young talents actively participate with their artistic creations. They were full of courage to innovate," says Feng Ying, director of the National Ballet of China, adding that she can recall the first workshop in the spring of 2010, which saw young dancers use their spare time choreographing and practicing in the company day and night.
As of last year, the annual workshop had attracted 33 Chinese and foreign choreographers who presented 67 original ballet productions.
This year, 13 young choreographers brought nine new works to the workshop.
"The original goal of the workshop was to discover new choreographers who will become a major force for the company's future productions. We have a tradition of original ballet works, thanks to our first generation of artists. That goal has not changed," says Feng. "Twelve years make a cycle in Chinese zodiac. This is our 13th workshop, which marks a new beginning."
The company, founded in 1959, is not only known for its adaptations of Western classic ballets such as Swan Lake, Don Quixote and Giselle, but also original and adapted Chinese works such as The Red Detachment of Women, Raise the Red Lantern and The Peony Pavilion.
"Every choreographer tries to make the dancing they see in their heads come alive onstage, which is exciting. We spend time discussing their works and inspire one another," says Li Yang, director of this year's ballet workshop gala.
Li joined the company in 2012.He participated in the workshop as a young choreographer in 2015, and has presented his works at the annual event eight times.