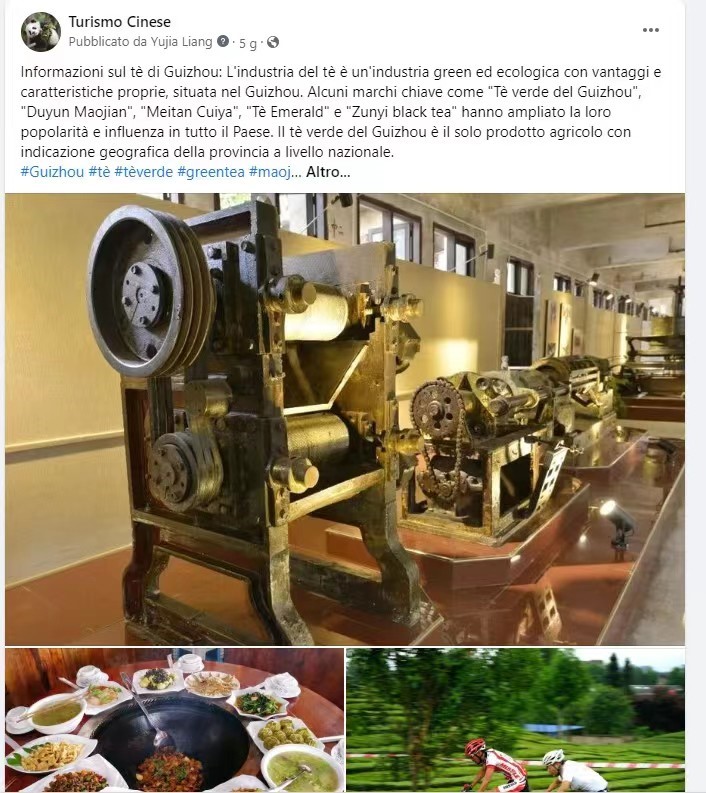 The China Tourism Office in Rome recently launched a series of online events on social media platforms to introduce the tea from Guizhou and Hubei provinces.
The activities include an exclusive exhibition on the tea culture from the two places.
As a major producer of tea, Guizhou exported 4,900 tons of tea in 2022. Hubei is well known for its rich tea resources and as the hometown of tea sage Lu Yu who wrote the Classic of Tea in the Tang Dynasty (AD 618-907). Now the province has six major tea producing areas.