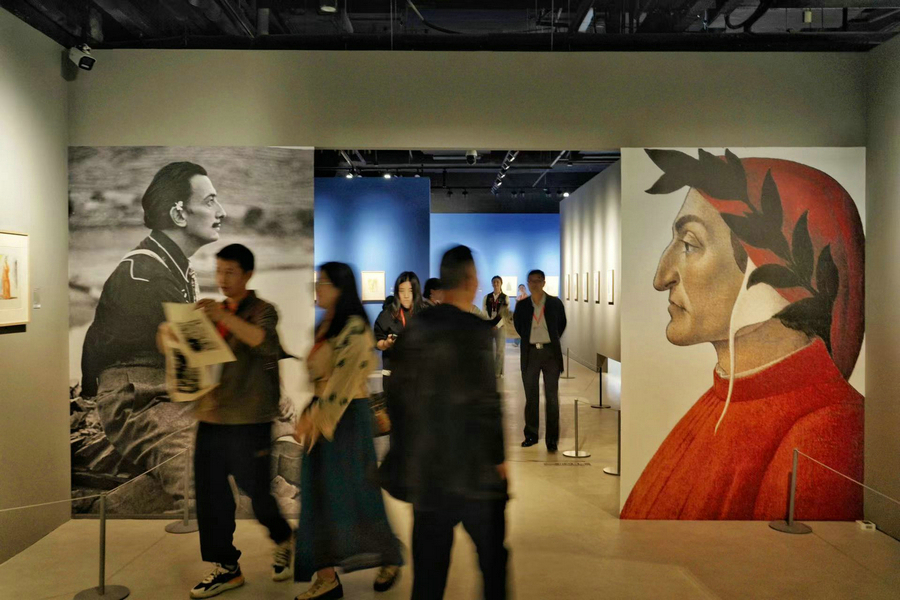 Wang Liuyi, president of the international cultural association for multimedia culture, marveled at the painting Gala Looking at the Hypercubic Christ when he viewed the exhibition, a work that marked the beginning of a new phase in Dali's creative style from traditional academia to mystical realism.
In the view of Sun Chengyi, vice-chairman of the Guizhou Provincial People's Political Consultative Conference, the arrival of the exhibition in Guiyang not only brings a monumental cultural event to the people of Guizhou, but also a new venue for cultural exchange between Guizhou and Spain. He expressed hopes this would be an opportunity to enhance mutual understanding and friendship between the people of the two countries and promote further interaction and cooperation.
As organizer of the exhibition, Hou Sijun, chairman of China Railway Construction Real Estate Group Co's Guizhou branch said, "We hope to promote exchanges between China and the West through this exhibition, and that Guiyang can grasp this opportunity to show its unique features to the world and make the city more fashionable through art and culture."
In addition, a number of special cultural presentations on the topic of Dalí's art will be held as the exhibition runs.