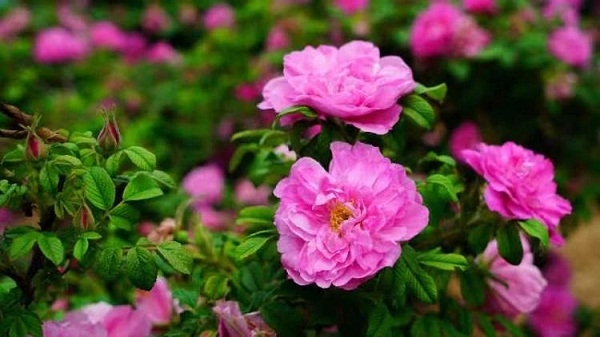 The 2023 China Rose Products Expo and the 2023 Pingyin Rose Culture Festival will kick off on May 6, officials announced at a news conference on April 21 held in Pingyin, which is known as China's "capital of roses".
This year's expo includes three major events, an opening ceremony, forums, and an exhibition, during which rose industry experts, scholars, as well as company representatives from both home and abroad will carry out exchanges and explore cooperation opportunities to boost the development of the rose industry.
As the rose was elected as the other city flower of Jinan on April 20, 2021, it has helped both Jinan and Pingyin county better carry out international cooperation globally. For example, this year's expo and culture festival have invited ambassadors to China, as well as commercial representatives from countries involved in the Belt and Road Initiative, such as Pakistan, Azerbaijan, and Iran, to bolster cooperation in the rose industry.
A slew of cultural events, rose matchmaking activities, livesteaming sales, and consumption activities will also be held during the expo to promote Pingyin rose and to stimulate consumption.
Pingyin rose enjoys a planting history of more than 1,300 years, and Pingyin county is one of the earliest places in China to plant roses. Pingyin rose has been selected as one of the three most renowned flowers in Shandong province, a dominant agricultural characteristic industry in the province, and the first of the 10 characteristic industries in Jinan.
The Pingyin rose industry has realized the whole industrial chain covering planting, processing, research and development, as well as cultural tourism. The brand value of Pingyin rose has reached 3.03 billion yuan ($43.96 million).