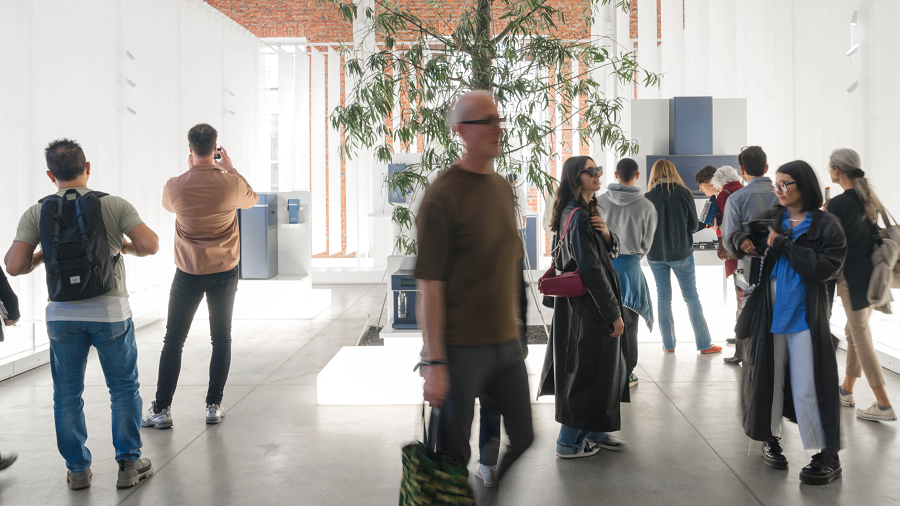 Milan Design Week, one of the most prestigious annual international design events, takes place this year from April 17 to 23. Three years after the pandemic began, the platform brings together the world's best designers, showcasing cutting-edge design elements and products.​
China Day
Chinese-style exhibition activities returned to Milan Design Week in 2023 to engage global audience face-to-face. With the support of the Chinese Embassy in Italy, the "2023 Milan Design Week China Day" was held to celebrate the resumption of physical China-Italy cultural exchanges.
The "China Day" event showcased a group of Chinese designed products based on traditional techniques, such as classic embroidery designs that are listed in the UN intangible cultural heritage list. As a partner city of this year's "China Day", Suzhou promoted new achievements in the transformation of Suzhou's silk and embroidery arts under the theme "Silk to the Future". Chinese silk brands such as Taihu Lake Snow and Sangluo launched their new products co-designed by overseas artists.
As one of the highlight sections of China Day, the Li ethnic group culture exhibition was held from April 4 to 17. The Li people from China's Hainan province presented performances, music live shows, as well as a runway show featuring traditional Li costumes to bring an immersive experience to local audiences.