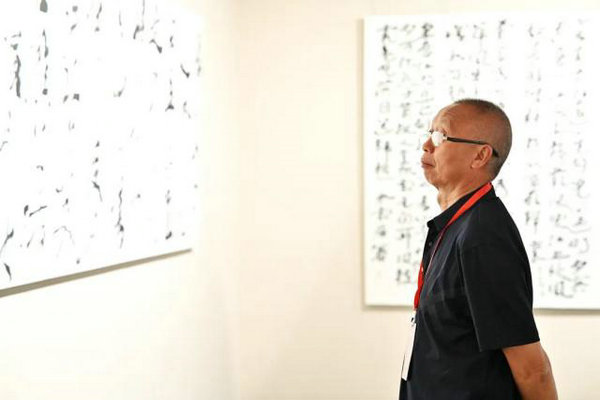 When Beijing Winter Olympic Games were unveiled last year, an "Olympics" of fine arts was opened to the public showing nearly 800 works to hail the beauty of art and Chinese cultural traditions and the spirit of Olympic Games.
The exhibition displayed ink-brush paintings, calligraphic works, prints and sculptures.
Now a selection of calligraphy on display that time has come to the Sanyue Art Museum in Suining, Sichuan province, as the second stop of a touring exhibition. Also on show are dozens of works of seal engraving.
It has been an essential practice in the work of calligraphy to study the art of seal engraving, and even one will learn how to carve one. Integrating and developing the script styles on vintage seals have helped artists promote their work to a higher level.