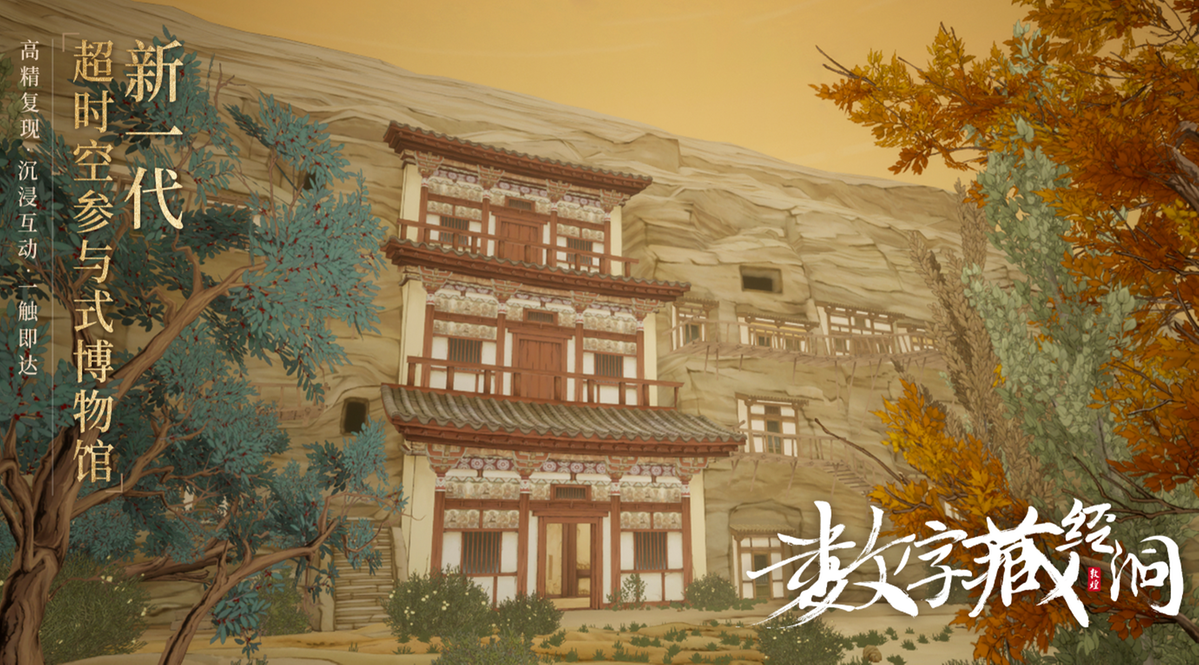 An interactive digital platform of a virtual duplication of the Library Cave in Mogao Grottoes, a UNESCO World Heritage site in Dunhuang, Northwest China's Gansu province, is accessible to the public from Tuesday.
Jointly developed by the Dunhuang Academy and leading Chinese tech firm Tencent, the platform reproduces the historical scenes of the Library Cave over one hundred years ago in the digital world through advanced gaming technologies.
Based on the platform, visitors can experience role-play and "time travel" to ancient dynasties and interact with eight historical figures, immersing themselves in the Dunhuang culture.
The Library Cave in Mogao Grottoes was discovered in 1900, with more than 60,000 cultural relics dating from the 4th century to the 11th century unearthed. It was one of the most important archaeological discoveries in the 20th century.
Researchers have made deliberate studies in literature, architecture, and music related to the cave before establishing the digital platform, said Zhao Xiaoxing, director of the literature research institute of the Dunhuang Academy.
Su Bomin, director of the academy, said more efforts will be made to explore new forms for displaying cultural relics and offer the public more immersive cultural experiences to promote and develop the Dunhuang culture.
The public can access the platform via the website of "Digital Dunhuang" and its WeChat mini program.
The platform will also release new versions in different languages, such as English, Japanese, and Korean.