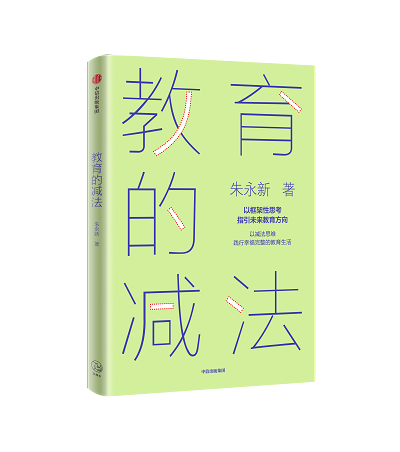 A new book of educationist Zhu Yongxin, titled Philosophy of Subtraction in Educational Practices, has recently been published by Beijing-based CITIC Press Group.
The book is written to relieve parents' anxiety on education, so that they can alleviate burdens on their children. In this way the children can be led to a path to happiness and fulfillment.
In 2021, the double reduction policy was introduced in China to reduce students' homework and academic tutoring burden. In this book, Zhu shares his ideas on the subtraction philosophy in educational practices, elaborating on why family, school and society need to reduce something in education and how they should do.
Zhu, a professor at the Soochow University, won Yidan Prize, the world's highest education accolade in 2022. The copyrights of his collections on education have been exported to a number of countries such as the United States, France, Germany, Spain, Russia and Japan, and the books have been translated into 28 languages for publication.