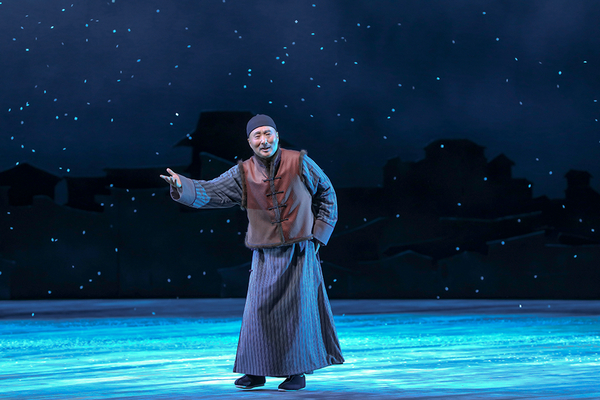 Interrupted Dream, an original Chinese play, will be staged at Tianqiao Performing Arts Center from April 28 to May 7.
Veteran actor and director Chen Peisi teamed up with playwright Yu Yue again after their first successful collaboration on the Chinese play, The Stage.
Interrupted Dreamfollows the ups and down of a Kunqu Opera troupe against the backdrop of wartime. Chen plays the role of the director of the Kunqu Opera troupe, who leads the troupe to survive through struggles caused by the war.
Chen's son, Chen Dayu - also a young actor and director - will play the role of a fan of Kunqu Opera in the play. It is the first time the father and son will perform onstage together.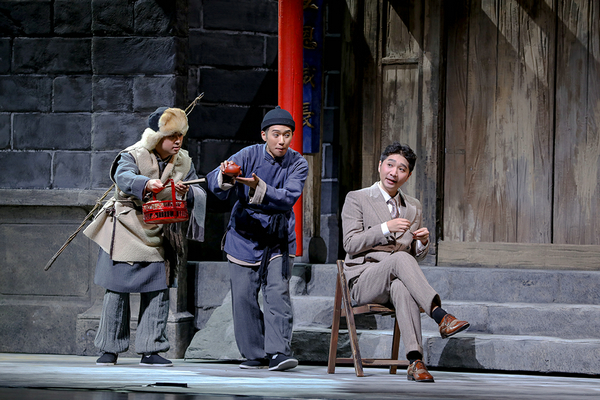 Chen Peisi rose to fame in the 1980s as a comedian. In 2001 he began to direct theatrical productions and has achieved success.
On April 6, Chen Peisi and Chen Dayu met with the audience at Tianqiao Performing Arts Center, warming up for the upcoming shows.
Interrupted Dream premiered in 2021 and has toured nationwide with over 40 shows so far.