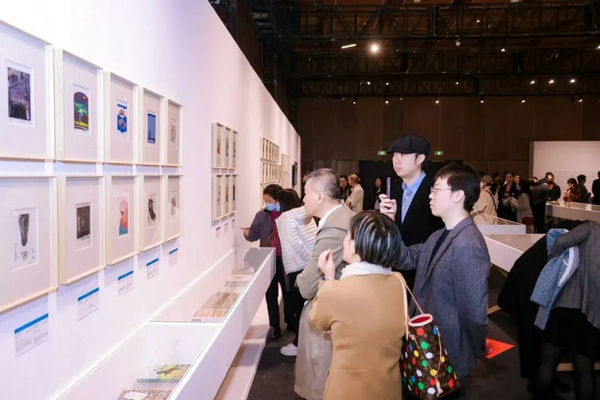 The 2nd Guardian Art Book Fair is now taking place at the Guardian Art Center in Wangfujing Street, Beijing, displaying 10,000 books distributed by more than 40 publishing houses at home and abroad.
In the 1,400-square-meter library, visitors can browse publishing brands, elegantly designed hardcovers, rare editions, and visit a special exhibition on book seals and book plates. They can also buy any of the books displayed, as well as various products related to books.
The theme of this year's special exhibition is book seals and plates. It has gathered 86 sets of rare and ancient texts along with their seals, as well as 50 book seals, 220 bookplates by Chinese and foreign celebrities, and some newly designed bookplates by 53 contemporary artists.
Book seals originated in China around 2,000 years ago and bookplates first appeared in Europe in the 16th century, before spreading to China 100 years ago. Both show the ownership of the book as well as reflecting its owner's personality. Book seals are generally carved with the owner's name, ancestral home, official position, motto and self-portrait. Bookplates can be dubbed a "mini print," bearing a message from the printer or book owner. The owners write their name and a motto or the date they bought the book on the plate, and paste it on the first or the second page of the text.
In addition to browsing through books and buying book-related products, visitors can learn about how ancient texts are restored and preserved. They can also enjoy some on-the-spot demonstrations of China's intangible cultural heritage.
The book fair runs from April 8 to 16.