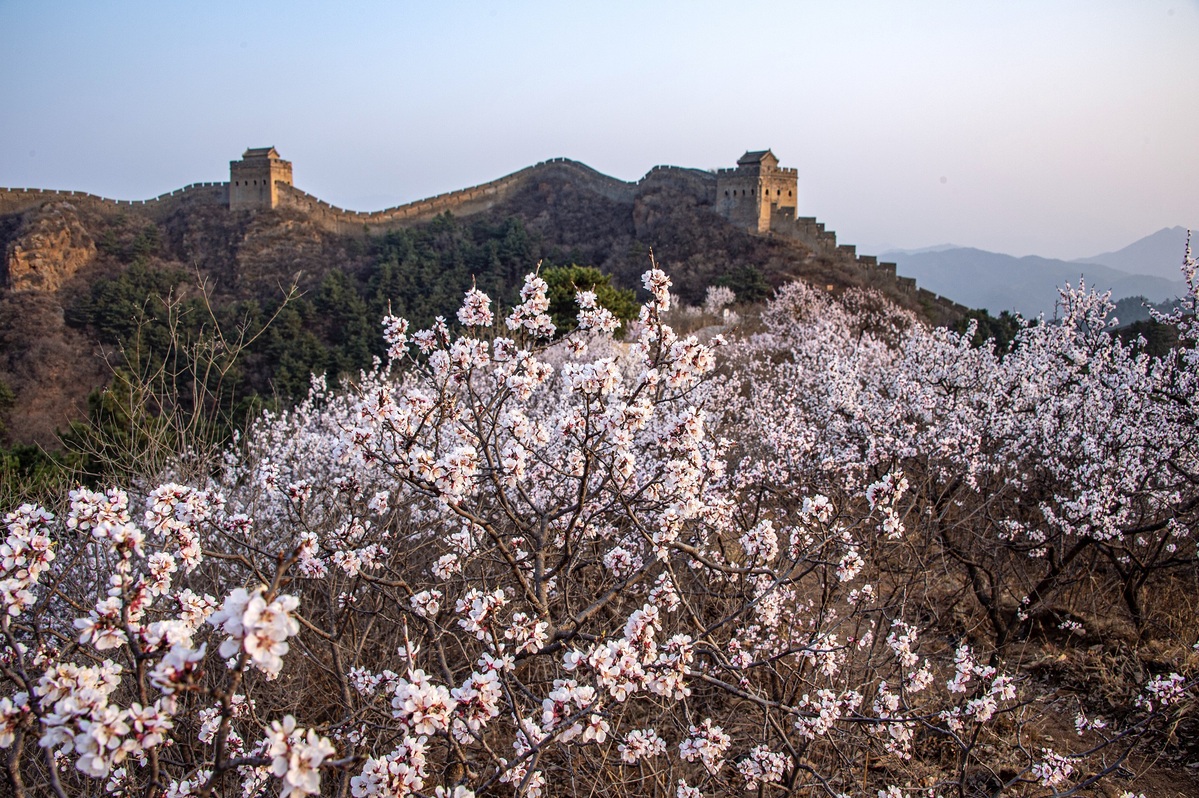 Apricot blossoms have appeared all around the Jinshanling section of the Great Wall in Luanping county of Chengde, Hebei province since earlier this month. Numerous tourists are coming to check out the beauty of the wall and the picturesque blossoms.
At Jinshanling Great Wall Scenic Area, which is located about 120 kilometers northeast of Beijing, there are more than 6,000 hectares of wild apricot trees growing on the mountains.
The scenic area held its 11th festival on Saturday, with an apricot flower theme, along with more than 15,000 tourist visits from home and abroad.
As an important section of the Great Wall in China, the Jinshanling Great Wall area is rated as a national 5A tourist attraction. Tourists can enjoy its magnificent natural scenery during all four seasons.