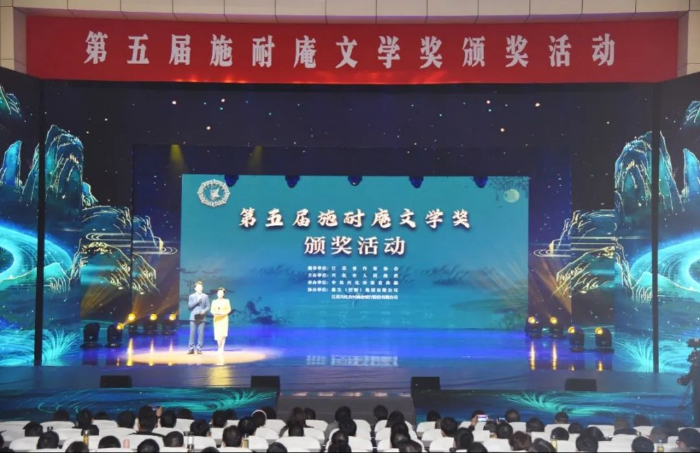 The fifth Shi Naian Literary Award was held on March 24 in Xinghua – a county-level city administered by Taizhou in East China's Jiangsu province – with five masterpieces receiving the prize.
The winning works were Echo written by Dong Xi, Min Yao by Wang Yao, Wen Cheng by Yu Hua, Wu Xing Zhe by Lu Nei and Yan Huo Man Juan by Chi Zijian.
Xinghua was the hometown of Shi Naian, author of the Chinese classic Outlaws of the Marsh – written in the 14th century – so it has naturally become the permanent home of the award.
Xinghua's Party Secretary Chen Fengjian said the award has been held there five times since 2011 – with a total selection of 23 outstanding works – which has witnessed and promoted the prosperous development of Chinese literature.
"The five works are all excellent novels that have aroused widespread responses among readers and received special attention in the literary world," said Yan Jingming, vice-chairman of China Writers Association.