Covered by the Fallen Flake, a theatrical production directed and written by Yan Xiaoping, was staged at the Tianjin Museum on March 26 and 27.
As the first commissioned theatrical production of the museum, the play is inspired by Snow-covered Scene and Cold Forest, a painting by Fan Kuan of the Song Dynasty (960-1279).
As one of the most important art pieces housed in the museum, the traditional landscape painting depicts the majesty and grandeur of the northern landscapes, which had a deep influence on subsequent generations of artists.
It is one of the few surviving works by Fan. His intense, heavy brush strokes render a lively depiction of the cold after a snowfall on the rivers and peaks of the mountains.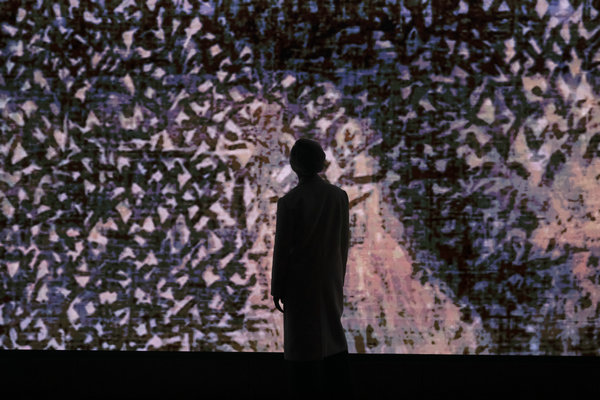 Yan created the play featuring actor Dai Pengfei, who performs the one-man show. Yan combined mirrors, lights and shadows on three walls with the painting.
"After studying the painting and the artist, we tried to create a scene that connected to the art piece and the spiritual world of the artist. The painting is not silent. The one-man show allows the audience to gain a different perspective about the painting," says Yan.
"It's a fresh experience for me to perform in a museum and work with a painting. It's very experimental and creative," says Dai, a graduate of the Central Academy of Drama with a major in acting.