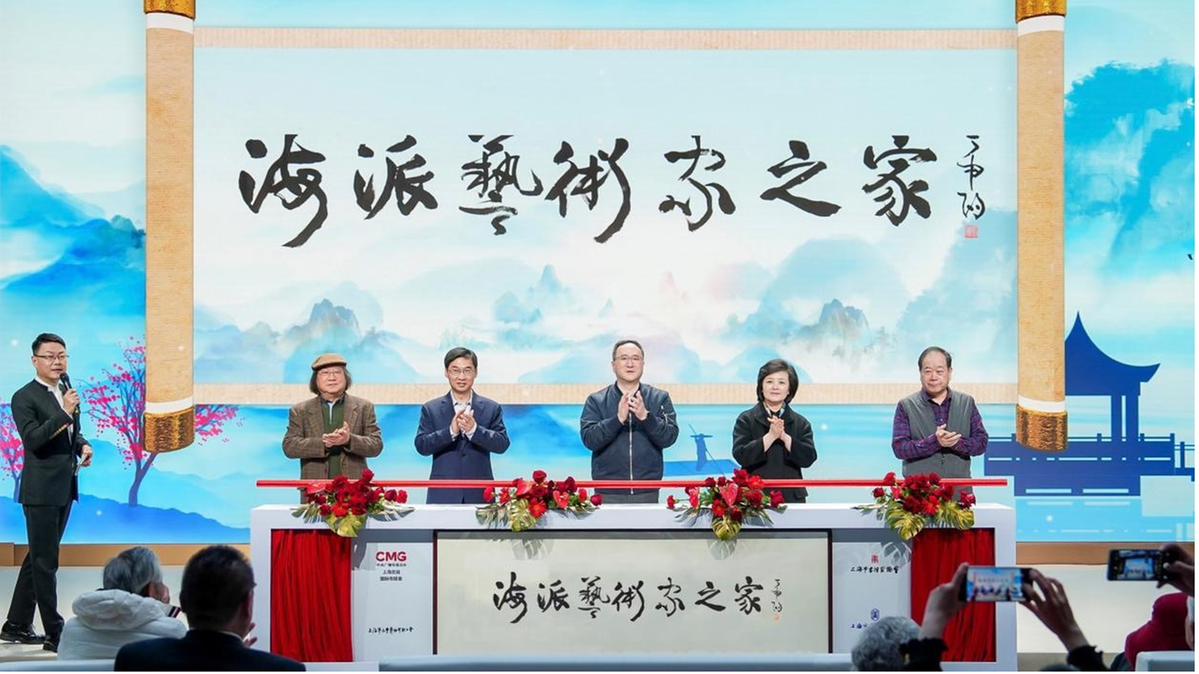 An unveiling ceremony for the "Haipai Artists' House" media platform as well as for a series of creative activities based on the theme of "Spring Comes to Pujiang" was held at the China Media Group Shanghai International Media Port on Wednesday.
"Haipai" is a unique cultural phenomenon that originated in Shanghai. It is based on Wuyue culture – the traditional culture of southern China – and integrated with modern industrial civilization that originated in the West and was imported to Shanghai after the city became a major international trading port.
The "Haipai Artists' House" aims to create a media platform for cultural, intellectual, and artistic exchanges among various art categories, with Haipai calligraphers and painters at its core. It provides a salon-style home for artists that integrates creative projects, exhibitions, lectures, and leisure activities.
The platform also marks an important achievement in the ongoing efforts of China Media Group's Shanghai headquarters to promote the city's cultural and artistic heritage. Following the successful promotion of a group of renowned artists in CMG's series of programs including "Party History in Classic Fine Arts," "Rongbaozhai," and "Meet the Masters," this collaboration with the cultural sector in Shanghai represents another exciting new milestone.