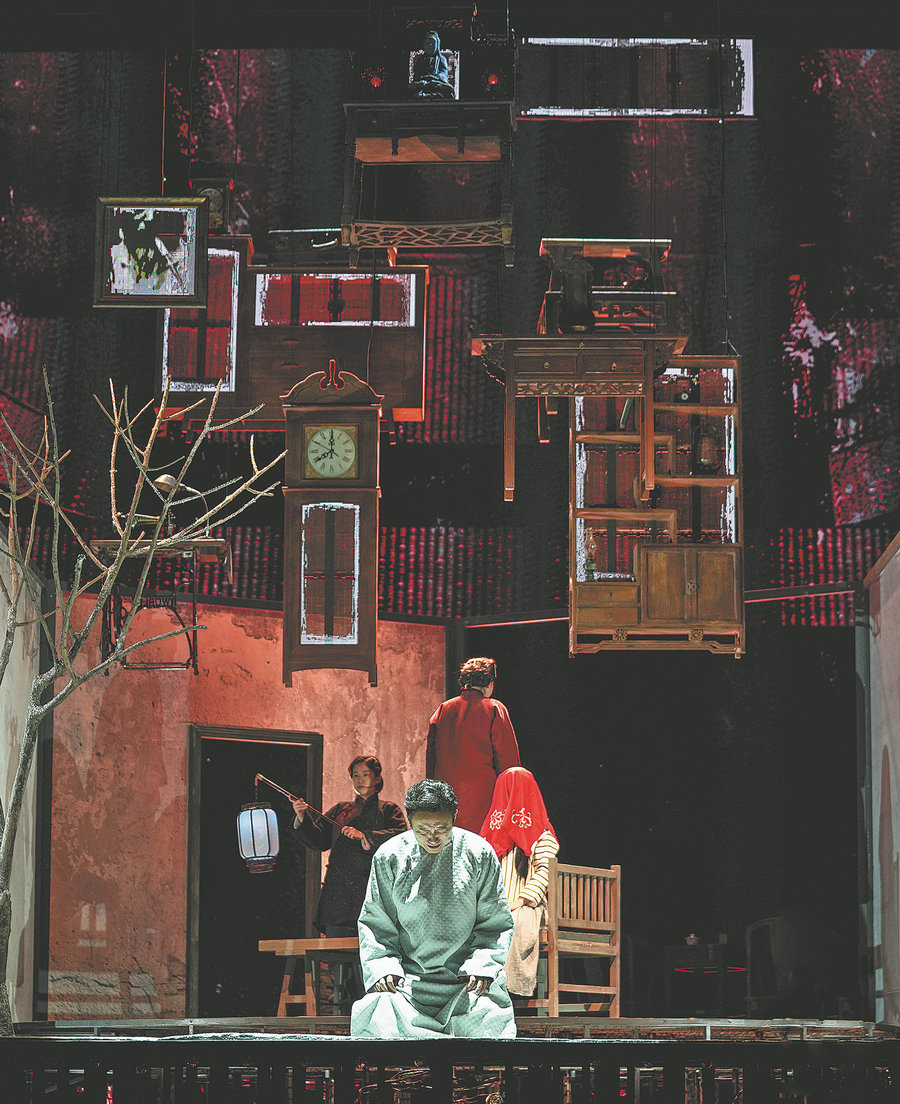 The Radu Stanca National Theatre's production Oidip won the best foreign production award at the 2019 Modern Drama Valley.
Chiriac says that her theater company has maintained close ties with China through the years, and it will present a Romanian production of American playwright Edward Albee's play Who's Afraid of Virginia Woolf at the festival in Shanghai.
"The Radu Stanca National Theatre is one of the oldest theaters in Europe. It's deeply rooted in the rich theatrical and cultural tradition of Sibiu, and I believe Albee's play about the crisis and disillusionment of the middle-class American will find resonance among audiences today," says Xu.
One of the other overseas productions is Frida Ki Allo by the Fly Theatre in Athens, Greece. The play is based on the tumultuous life story of Mexican artist Frida Kahlo and stars Katerina Damvoglou.
Xu says this production is one that China's original theater workers, especially small-theater producers, can learn much from as it features "outstanding technological support "that takes the form of soundscapes, animation and live video.