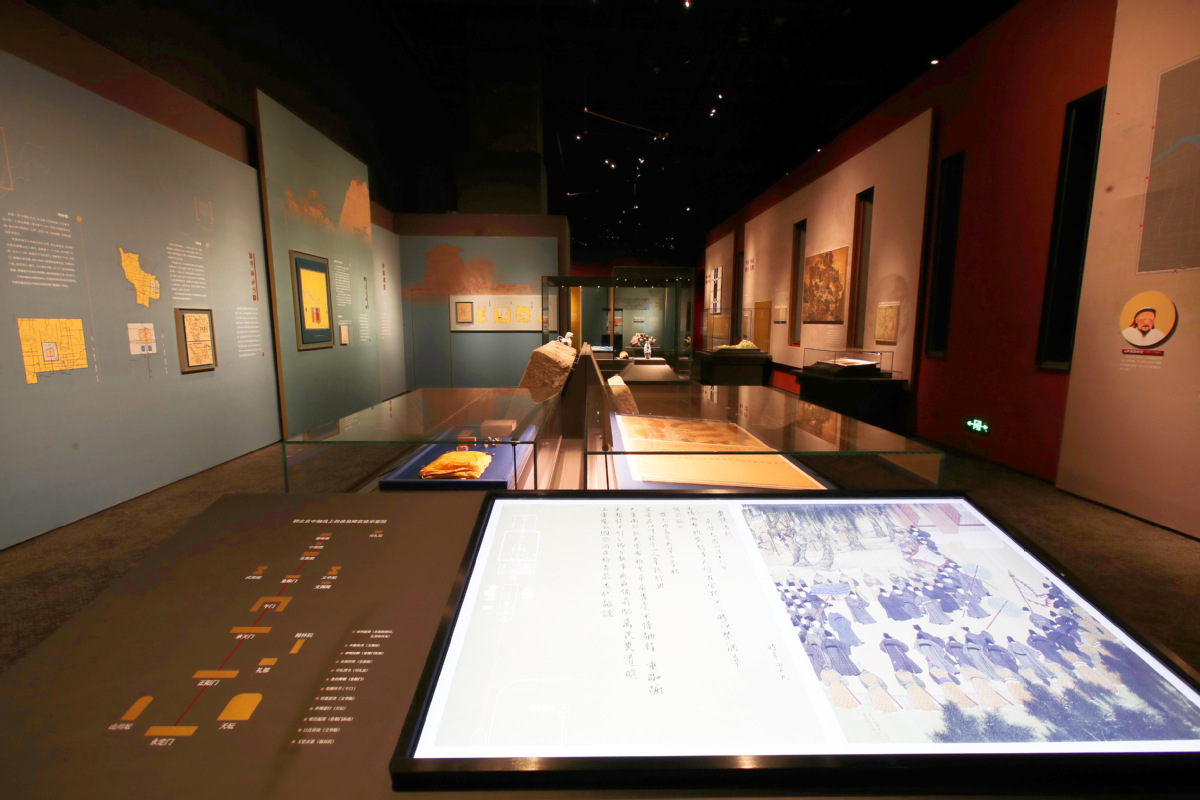 The Brilliant Central Axis Exhibition is taking place at the Capital Museum to celebrate the 870th anniversary of Beijing being named the Chinese capital. Boasting an array of ancient relics, it draws on artistic installations and advanced technology to demonstrate the historical and cultural value of Beijing.
Ancient Chinese used meridians, or longtitudinal lines, to determine the time. This ultimately gave rise to the concept of the Central Axis in urban development, which was used as a means of tracking time and guiding agricultural production.
Wanyan Liang, emperor of the Jin Dynasty (1115-1234), officially moved the dynastic capital to Yanjing (later renamed Beijing) in 1153. Inspired by the ancient wisdom that infused the construction of city planning in former times, he insisted on having the Central Axis as a core component of the city's design.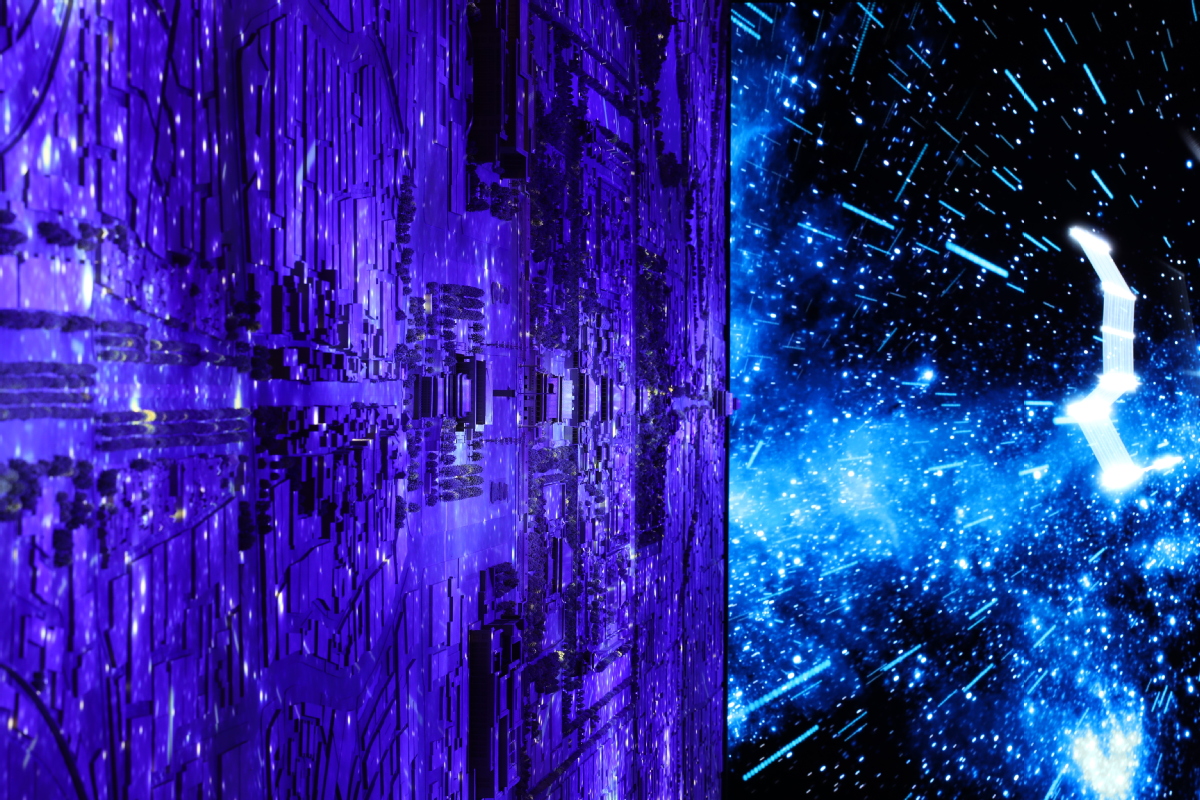 The Beijing Central Axis is 7.8 kilometers long, running from Yongding Gate in the south of the city to the Drum and Bell towers in the north. The axis serves as the backbone of the city, with the various buildings and other structures lining it reflecting the long-term development of Chinese civilization as well as the nation's politics, culture, history, philosophy, aesthetics and ideology.
A sand table that runs for whopping 16 meters is among the highlights of the exhibition, presenting the beauty of the Beijing Central Axis using three-dimensional projection technology. It offers an immersive experience so visitors can better understand the historical evolution of this crucial urban backbone. Several important heritage sites are rendered as 3D animations on either side of the relief model.
In total, 53 cultural relics and paintings are on display, pointing to the history and charm of this enduring capital. The exhibition also foregrounds the importance of digital communication design, using new media art techniques and interactive installations to grant audiences immersive experiences while presenting ancient icons in fresh, new ways.