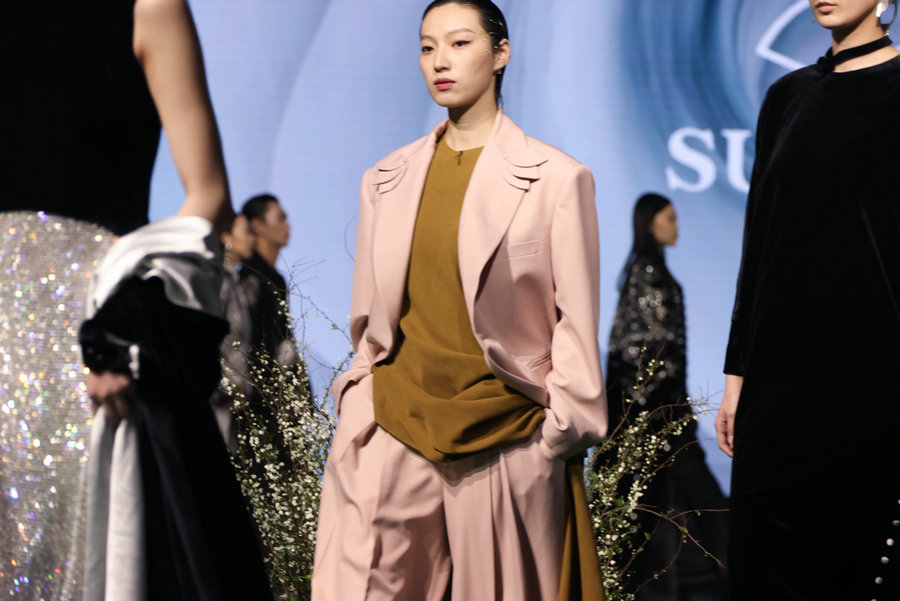 Zhang, the youngest Chinese designer ever invited to showcase his works at New York Fashion Week, wowed the audience with his fashion creations. His designs uniquely blend traditional Chinese handicrafts, such as Suzhou embroidery and Yunjin brocade, with daring and sophisticated cutting-edge designs, showing his individuality and flair.
In keeping with the event's eco-friendly theme, the runway's floor was made of green fiber, creating a sustainable and immersive fashion show experience.
The event highlighted the importance of incorporating traditional elements into modern fashion while also emphasizing the need for environmental sustainability.