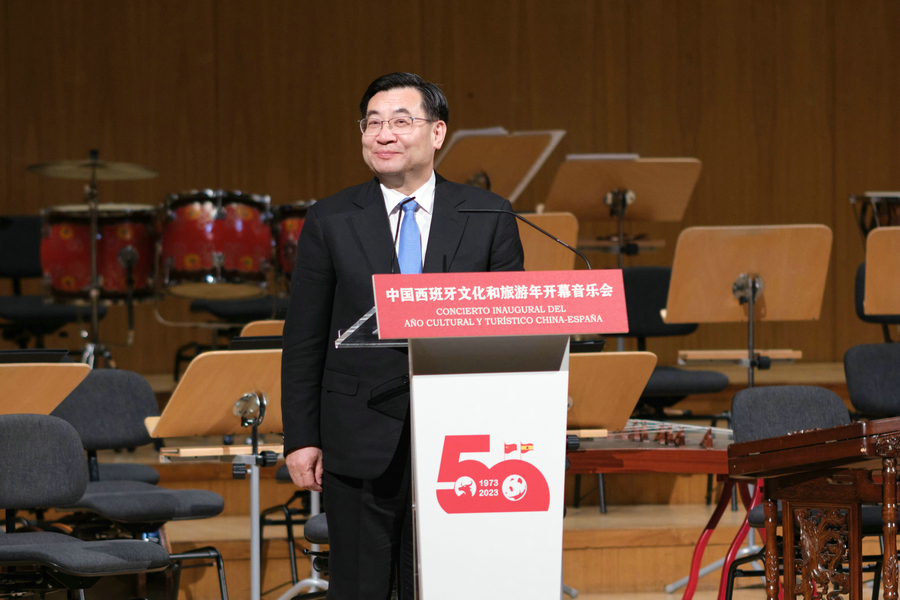 The minister also remarked that both China and Spain boast long histories and profound cultural heritage. "We hope to take the China-Spain Year of Culture and Tourism as an opportunity to expand cultural and tourism exchanges and cooperation, deepen exchanges and mutual learning between civilizations, and enhance mutual understanding and friendship between our two countries. This will help us consolidate the China-Spain comprehensive strategic partnership and co-write a new chapter of building a community with a shared future for mankind," he said.
Elizo said in her speech that though Spain and China are thousands of miles apart from each other, people in both countries are full of respect for each other's culture and history. In recent years China has played a positive and important role in dealing with various global challenges, making it a role model in the international community.
Moreno Bau said in her address that she hopes both countries can further promote Spain-China friendly ties and cooperation through all the great events to be held throughout the year. She also said as Spain will soon assume the presidency of the council of the European Union, it is willing to strengthen bilateral and multilateral cooperation with China in various fields to facilitate world peace and development.