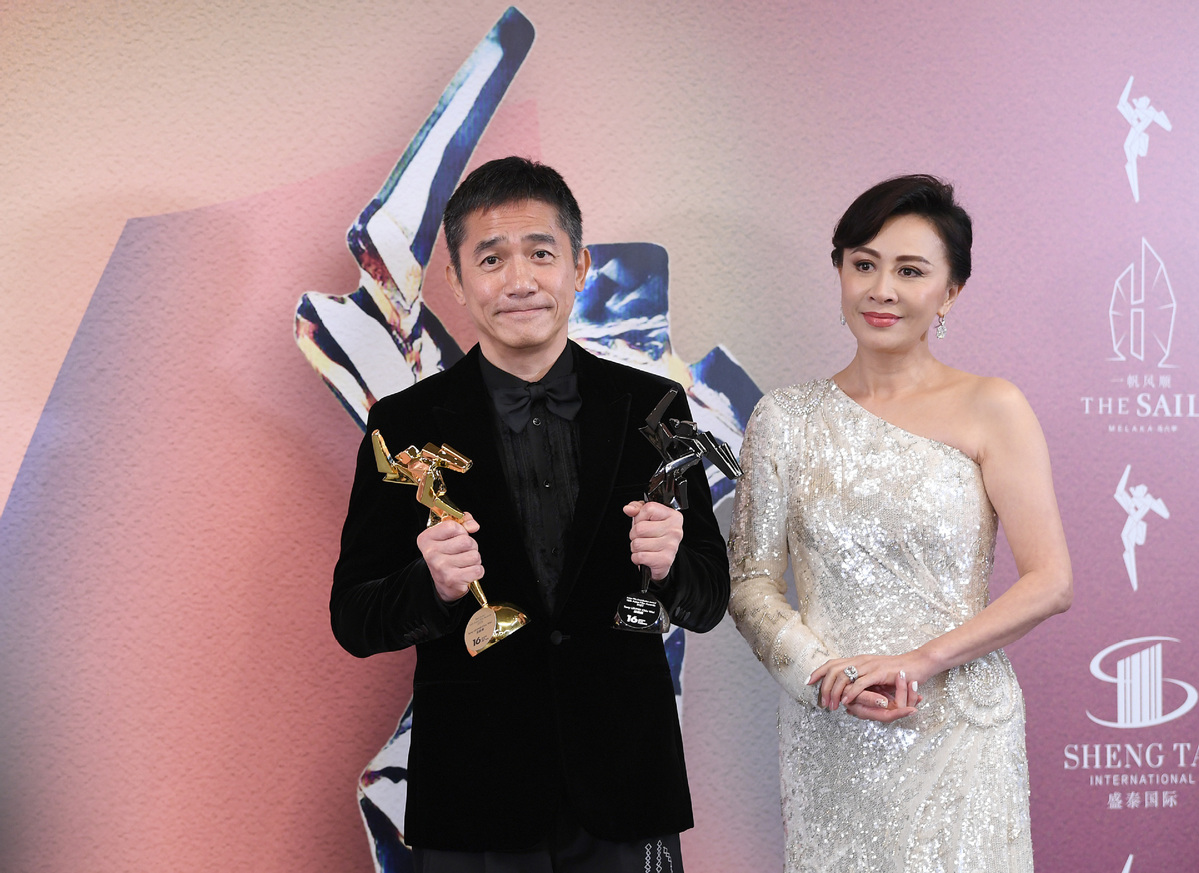 Hong Kong star Tony Leung Chiu-wai has become the first Chinese actor to win the lifetime achievement award at the Venice Film Festival.
The news came just two weeks after Malaysian actress Michelle Yeoh Choo-kheng, who has deep ties with the Hong Kong film industry, became the first Asian woman to win an Academy Award for best actress.
On Monday, the Venice Film Festival announced it had selected Leung and Italian director Liliana Cavani for Golden Lion awards for their lifetime achievements in the movie industry. They will receive their awards at the 80th Venice Film Festival, which will be held from Aug 30 to Sept 9.
Leung, who is a household name in Hong Kong, said he was honored to have been recognized for the award. He added that he hopes to celebrate with all the filmmakers he has worked with, as it is also a tribute to them.
Alberto Barbera, director of the Venice Film Festival, said Leung is a charismatic performer and one of the finest actors of his generation.
His roles have not only spanned a great variety of genres, but also have bridged television, popular culture and art-cinema, Barbera said.
Carina Lau Kar-ling, a renowned Hong Kong actress and Leung's wife, sent her wishes to her husband.
Hong Kong Secretary for Culture, Sports and Tourism Kevin Yeung Yun-hung said on Monday that Leung's constant pursuit of achieving a higher level of artistic performance over the past few decades is the embodiment of Hong Kong's cultural richness.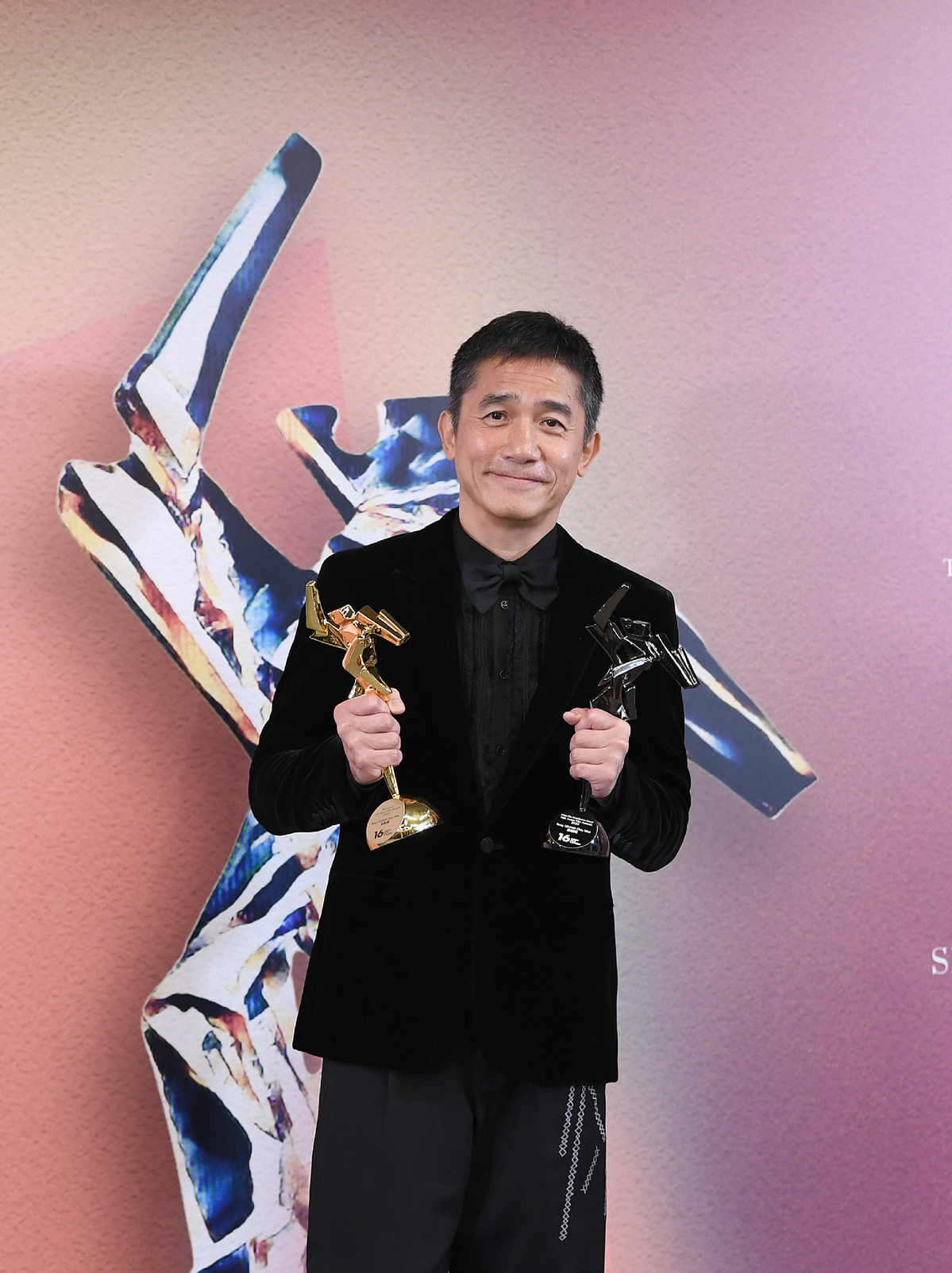 Yeung added that Hong Kong movies and filmmakers have gained recognition worldwide and have received a number of international awards in recent years, and the special administrative region government and the Hong Kong Film Development Council will continue to provide support and push for sustainable development of the industry.
During his over-40-year career, Leung has pocketed awards at many regional and global film festivals, including the Cannes Film Festival, the Hong Kong Film Awards and the Golden Horse Awards.
Earlier this month, Leung was crowned best actor at the Asian Film Awards for his performance in the crime thriller Where the Wind Blows. He also received an honorary prize — the Asian Film Contribution Award — at the awards ceremony.
The veteran actor has starred in three films that won the Golden Lion awards at the Venice Film Festival: A City of Sadness in 1989, Cyclo in 1995 and Lust, Caution in 2007.
On March 13, Yeoh won the best actress award at the Academy Awards, also known as the Oscars, for her performance in the quirky film Everything Everywhere All at Once.
The Malaysian-born actress started her career in Hong Kong. Her performances in many popular Chinese-language movies, such as Crouching Tiger, Hidden Dragon in 2000, captivated audiences across the globe.