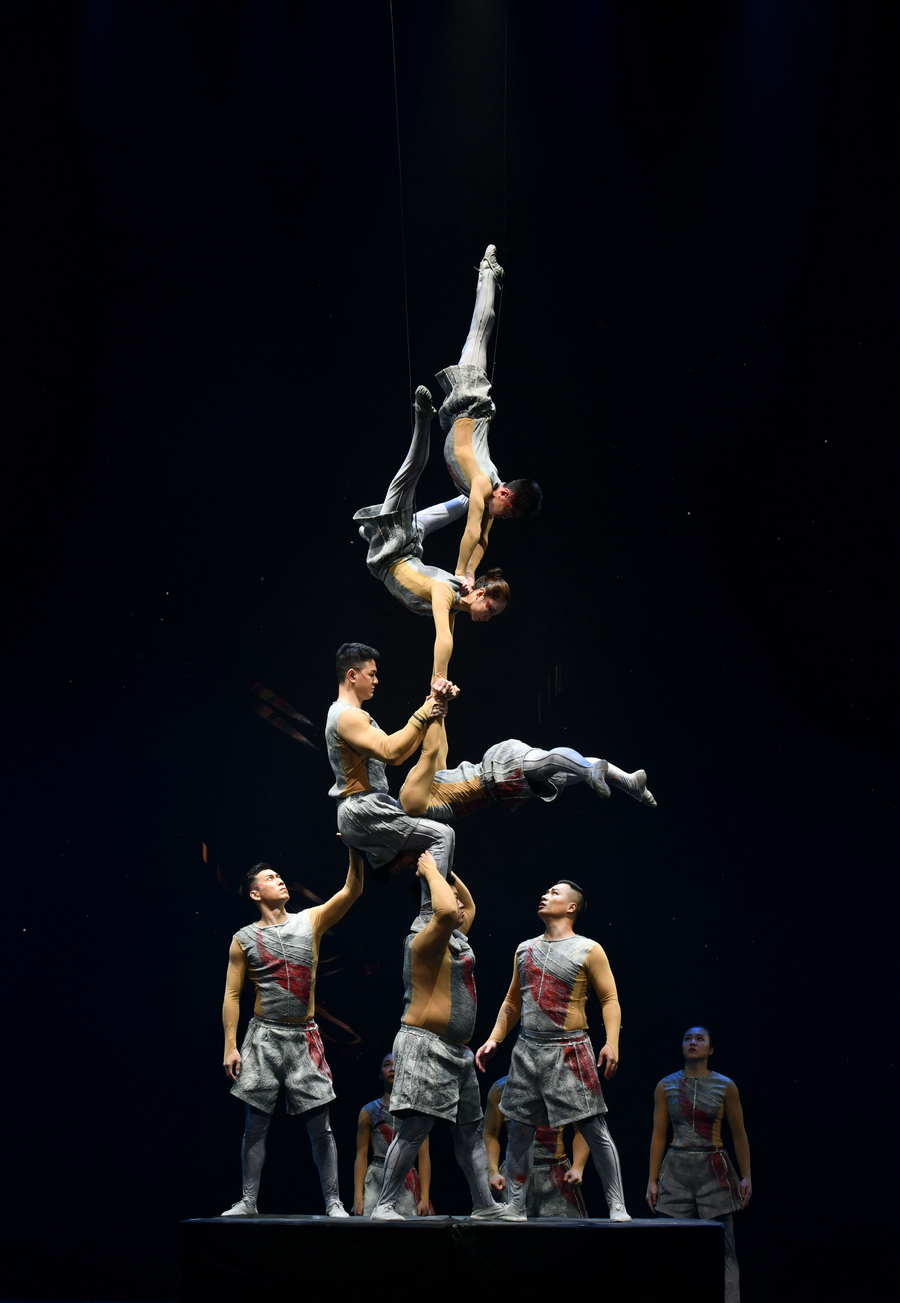 A sometimes controversial but always exciting art form, acrobatics performances exist to take our breath away and upgrade our understanding of the limits of human body.
Running from March 16 to 29, the 11th China Acrobatic Exhibition, co-organized by the Ministry of Culture and Tourism and the People's Government of Shandong Province, is the country's top acrobatic festival. This year it showcases more than 50 acrobatic shows, including 8 acrobatic plays.
Take a look at our roundup of the great shots of those daredevil stunts by China's finest acrobats.