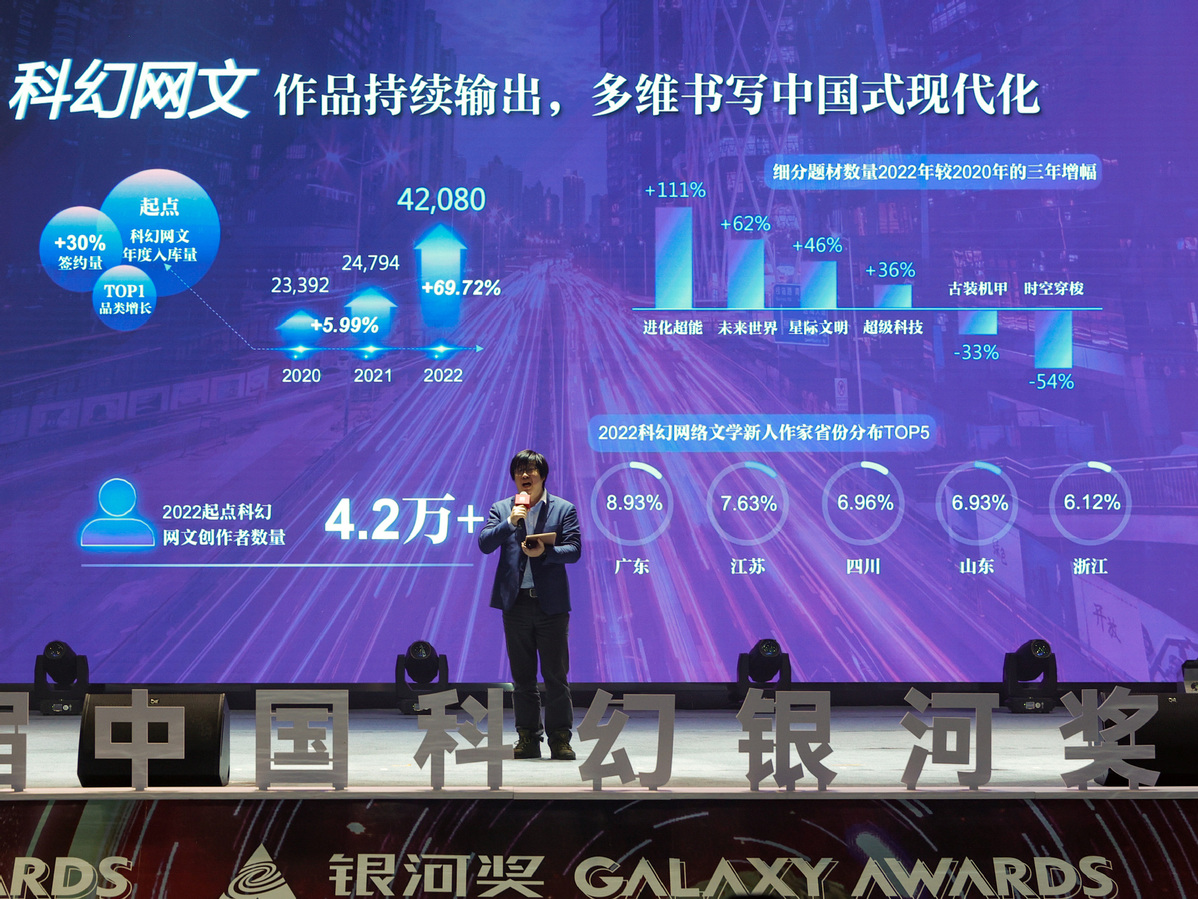 The 33rd Galaxy Awards, China's prestigious literary science-fiction award, were unveiled Saturday in Yingjing county in Southwest China's Sichuan province, featuring winners from younger generations.
Ben Lu won the best medium-length story award for his work "Upstart," Wang Nuonuo won the best adaptation potential award for "Turing Food Stall," and A Que won the best short story award for "2039: Era of Brain Computer Interface." All three winners were born in the 1990s.
A white paper on 2022 Chinese sci-fi network literature was released during the award ceremony, noting that there are 42,000 new sci-fi web-writers in China, of whom 72 percent were born in the 2000s, while some 70 percent are undergraduate students or hold a bachelor degree or above.
The white paper also shows that in 2022, the number of online readers of sci-fi increased by 39.73 percent compared with 2021, while 70 percent of sci-fi readers were younger than 30 years old.
Established by China's most popular sci-fi periodical "Science Fiction World" in 1985, the Galaxy Awards is the oldest award in China's sci-fi field. The first awards were given in 1986.