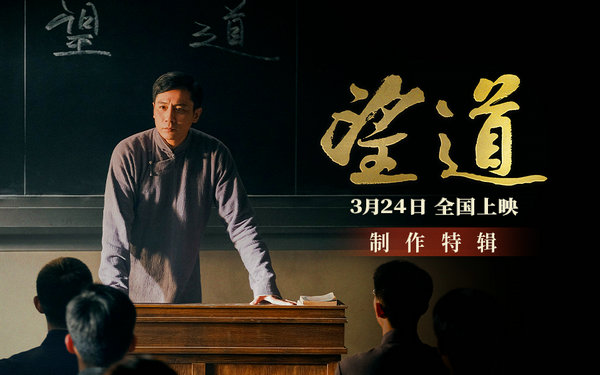 Wangdao, the first film about the life of Chen Wangdao (1891-1977), the first person to translate The Communist Manifesto into Chinese, premiered at Fudan University on Mar 24.
Chen started teaching at the Chinese department of Fudan University in 1920, and had in 1940 founded the first campus news institute in China. He was also one of the principals of the university.
The movie was jointly produced by Fudan University, Shanghai Film Groups and the municipal administration of Yiwu, Zhejiang province, where Chen was born.
"The university decided to make the movie to promote the noble character of our old principal, and we hope his unwavering faith in the pursuit for a bright future of China can continue to inspire the young people of today," said Qiu Xin, Party chief of Fudan University.
Hong Yong, the director of the movie, said that good storytelling was key to successfully delivering the moral message of the movie.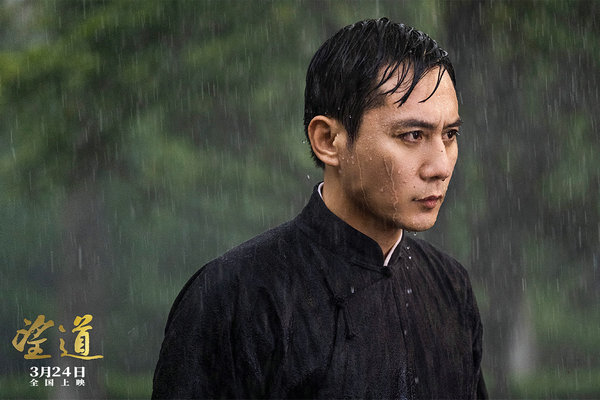 "We've presented a large number of vivid details in the movie, and I believe audiences would still be able to find new information if they watched the movie over again," he said.
Liu Ye, who played Chen Wangdao in the movie, said he was impressed by Chen's dedication to educational and love for the students while doing research before filming started.
"He was all pined away, a very haggard elderly man in a long robe, standing among students, when they went on a fund-raising campaign in Chongqing for the re-opening of the news institute of Fudan University," said Liu, when recalling a picture he saw of the scholar.
To achieve maximum resemblance with Chen, Liu had to shed 8 kilograms just for a particular scene in the movie.