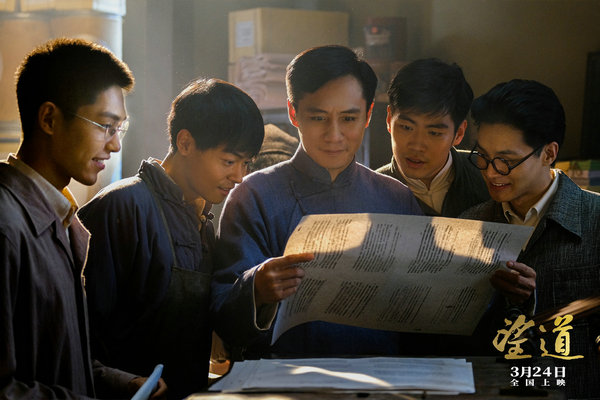 When scholar Chen Wangdao, the first person in China to translate The Communist Manifesto, was intensely busy with his translation work, he unintentionally misused ink as "sauce" to dip zongzi, or glutinous rice dumplings.
This interesting story is re-created in the biographical movie Manifesto. Starring actor Liu Ye as the titular role and Hong Kong actress Janice Man as Chen's wife, the movie chronicles the life of Chen, a prestigious educator and one of the earliest disseminators of Marxism in China.
Born and raised in East China's Zhejiang province in 1891, Chen left his native city to study in Japan between 1915 and 1919, where he became enlightened regarding Marxist thought. In 1920, Chen returned to his home in Yiwu, Zhejiang, to put all his efforts into translating The Communist Manifesto based on two versions published in Japanese and English. The booklet was published in August 1920, which has become one of the most valuable heritages in the history of Communist Party of China.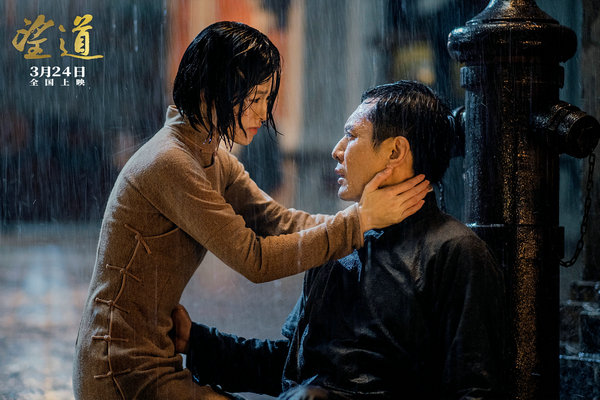 During the movie's Beijing premiere earlier this week, actor Liu spoke about the glutinous rice dumpling story, revealing that he ate 23 dumplings on the day of shooting the scene to create the most realistic effect.
"At the beginning, we tried to mix food coloring and honey to use as a replacement for ink, but it didn't work. So, I suggested to the director that we switch to real ink. I felt like I had tasted the true flavor that Chen Wangdao experienced. After filming this movie, I can say that I have real ink in my stomach," said Liu.
In Chinese, the phrase "ink in one's stomach" is a metaphor describing having acquired a lot of knowledge through reading and writing.
Director Hou Yong also revealed how the crew recreated the period, with their efforts varying from constructing a building replicating the school where Chen once worked, to re-creating details in Chen's old residence like planting moss and "installing" spiderwebs.
The movie opened across domestic theaters on March 24.