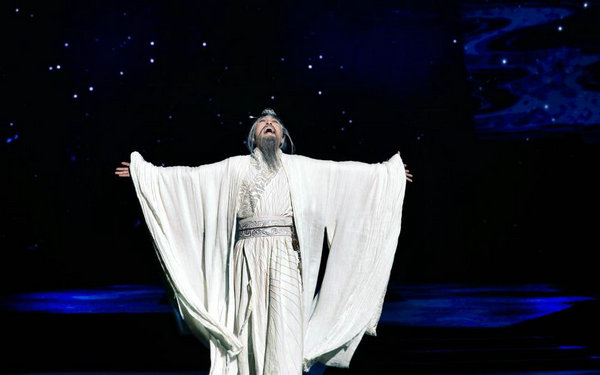 Chinese play Qu Yuan, a production by Changjiang People's Art Theater, will be staged at the China National Opera House in Beijing on March 22 and 23.
The play, directed by Guo Xiaonan, is based on the life story of Qu Yuan, a patriotic poet from the State of Chu during the Warring States Period (475-221 BC). It premiered in Wuhan, Hubei province on March 14. Chinese actor Wang Luoyong plays the role of Qu Yuan.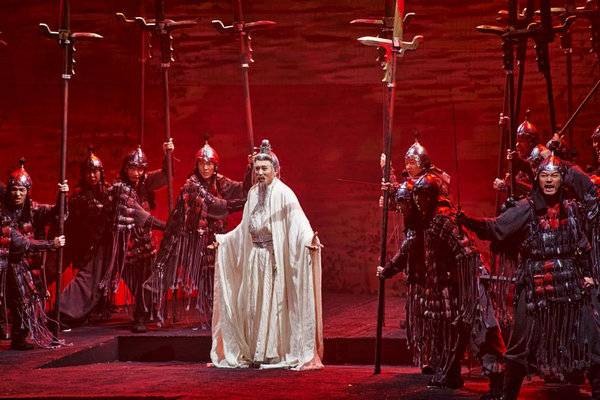 The works of Qu Yuan, such as Chuci, or a collection of poetry, also known as Songs of Chu, and Jiu Ge, or The Nine Songs, have been studied by the Chinese people for generations. Qu's poems often expressed the poet's love and concern for the country and its people. His works continue to inspire people across China today.
According to scriptwriter Huang Weiruo, the play highlights Qu Yuan's poems with actors narrating famous lines onstage. The story is told in flashback, starting with Qu Yuan's last days and then a recount of his life and dream.
Qu Yuan eventually drowned himself in despair. Legend has it that after his death, the Chu people were deeply saddened and flocked to the river to pay their respects. The Dragon Boat Festival is held every year to commemorate Qu Yuan.