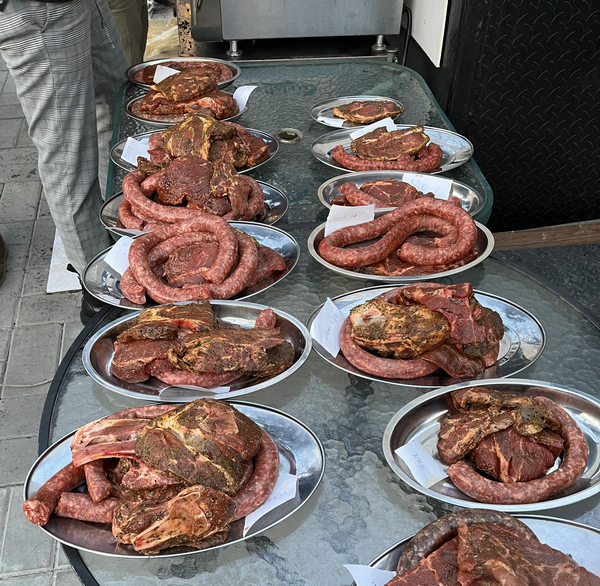 Sausages sizzling on a grill, spicy gravy made from sautéed peppers and carrots, marinated lamb chops and beef steak – the smell and taste of barbecue treats from southern Africa are satisfying foodies in Beijing, thousands of kilometers away from Johannesburg and Gaborone.
Known to millions in southern Africa as"braai," this way of cooking food on a barbecue grill originated in South Africa. It often features a variety of meat and side dishes, such as a gravy known as "chakalaka" and a starch made from maize meal called "pap." Braai is widely eaten and enjoyed in many Southern African countries on weekends, special occasions, for picnics, or when watching sports. Recent decades have seen venues called "chesnyamas" or "shisanyamas" appear, where people can order and eat braai with friends, enjoy dancing to music, and, in some cases, even have their cars washed.
From the meat to the spicy seasoning and must-have side dishes, this food culture has been brought to Beijing by a small group of people from the continent. You can find them on select weekends rotating meat on an electric grill on the patio of Buddy's Coffee and Bar in China's capital.
Botswana's Nathan Ellis organizes and runs a regular chesnyama in Beijing. He handmakes the sausage, called boerewors, which is arguably the most important dish of any braai ensemble.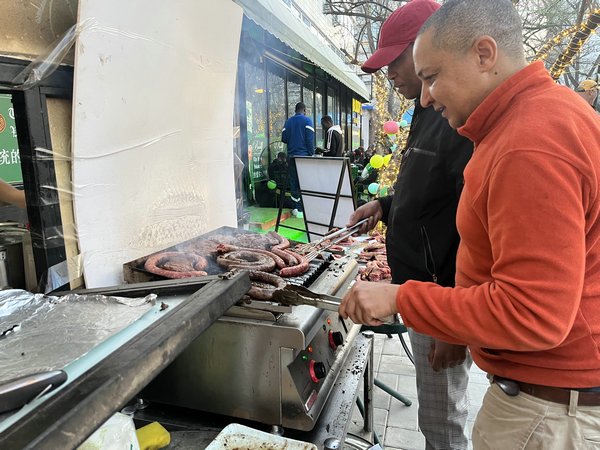 "The braai started with a wish of mine to eat boerewors. I missed boerewors from home. So I researched how to make it. It's very intensive. I imported a mincer. The hardest part is dicing the meat so it can be minceable," Ellis said.
Over the years, he has moved away from using premixed braai spices in his boerewors to curating his own combination based on the spices available in China.
"When the spices (from southern Africa) ran out, I came up with my own recipe. I think my boerewors now has a cleaner taste. I grill and make the pap on site (at the restaurant). The chakalaka I make at home. It's also labor intensive."
He said the peppers from China that go into the chakalaka are more spicy and bitter than the sweeter bell peppers in southern Africa. Instead of importing maize meal for the pap, he sources this locally from markets, using its Chinese name "白玉米面" or "bai yu mi mian." He said the local maize meal is more coarsely ground than that back home. Braai diners tend to have different preferences when it comes to the texture of their pap, with some liking it soft. Ellis's pap is stiff, however, stemming from his childhood memories of eating pap prepared in 5-liter pots by laborers in Botswana.
Chen Qiuyun, who hails from Guangdong, recently got to sample this imported food culture for herself.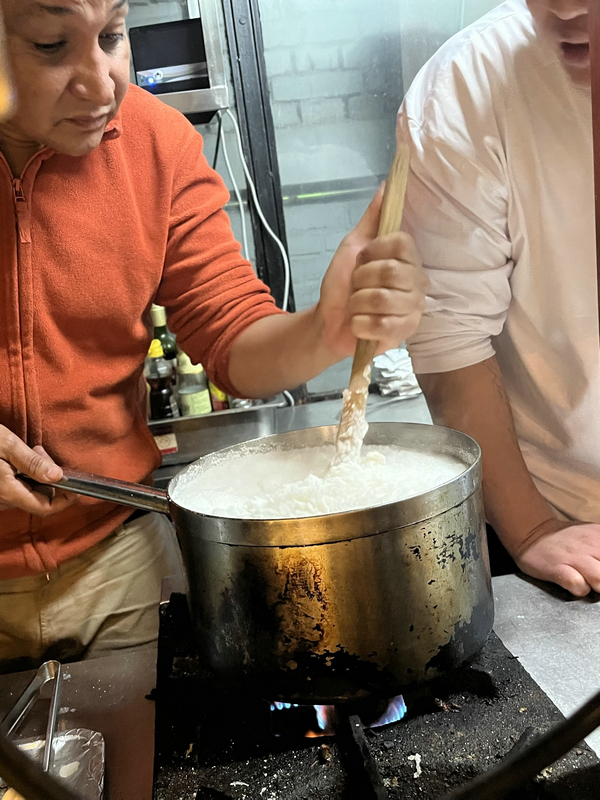 "The chakalaka is something I can relate to, similar to some of the food I grew up eating. My grandmother cooked vegetables like this… The sausages turned out to be amazing. They were just savory enough and juicy," she said.
Maryse Pierce from South Africa regularly visits the chesnyama to get her fix.
"I am 12,000 km from home, so some of these things taste different. But this place does its best to bring the taste of home right here," she said.