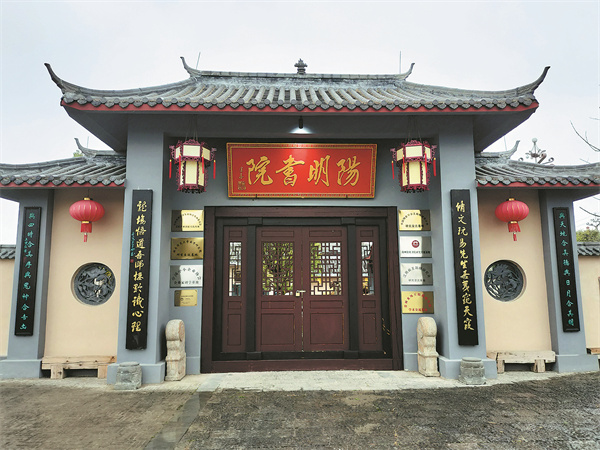 Approximately 500 years ago, preeminent Ming Dynasty (1368-1644) philosophical thinker and politician, Wang Yangming, was exiled to Longchang town, Xiuwen county, after stepping on the toes of a powerful eunuch by speaking up and defending two officials in Beijing.
His sudden change of fortunes, from a court official in the country's bustling capital to a man on the lowest rung of the political ladder in an underdeveloped region, didn't cause him too much mental consternation. Instead, during his stay in Xiuwen, in what is today's Guiyang, capital of Southwest China's Guizhou province, he buried himself in his thoughts and developed the key concepts of his doctrines.
Wang's philosophy, based on Confucian tradition, is composed of these now well-known doctrines, which espouse the mind as principle, the unity of knowledge and action, and the extension of good conscience. These views have been discussed in detail by scholars around the world.
During his two-year stay in Guizhou, Wang's enlightenment became a starting point that led him to develop the "school of mind" philosophy, which emphasizes the cultivation of the "heart-mind" and self-awareness as the key to moral development and social harmony.
It has been considered by scholars and experts as a remarkable contribution to Confucianism, a philosophical and ethical system that emphasizes the importance of personal and social morality.