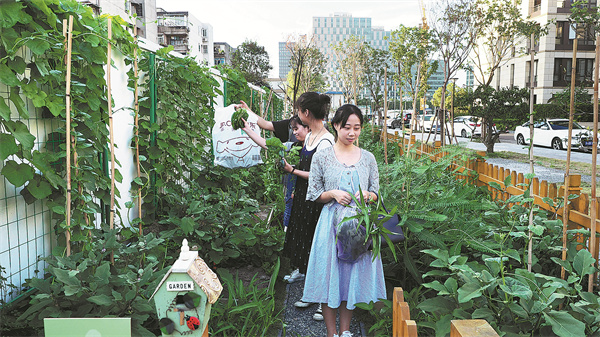 In villages affected by natural disasters or the population's migration to cities, architects are helping to rebuild the once-dilapidated houses by tracing local cultural elements.
Cities are also increasingly dotted with public spaces that bring urban dwellers together and create eco-friendly communities, from the large-scale wetland parks to tiny vegetable patches that allow people to grow their own plants.
Artists and fashion designers are designing attire and ornaments that merge traditional handicraft from various ethnic groups with modern aesthetics, offering opportunities to increase local incomes and preserve the ethnic cultural heritage.
Visitors can learn about 100 such projects from around the country, where researchers and artists are working toward social innovation, community-building and public art education, at the exhibition Songs of the Earth: Artistic Documentary for a Better China, hosted by the China Academy of Art in Hangzhou, Zhejiang province, at the China Millennium Monument in Beijing since March 1.