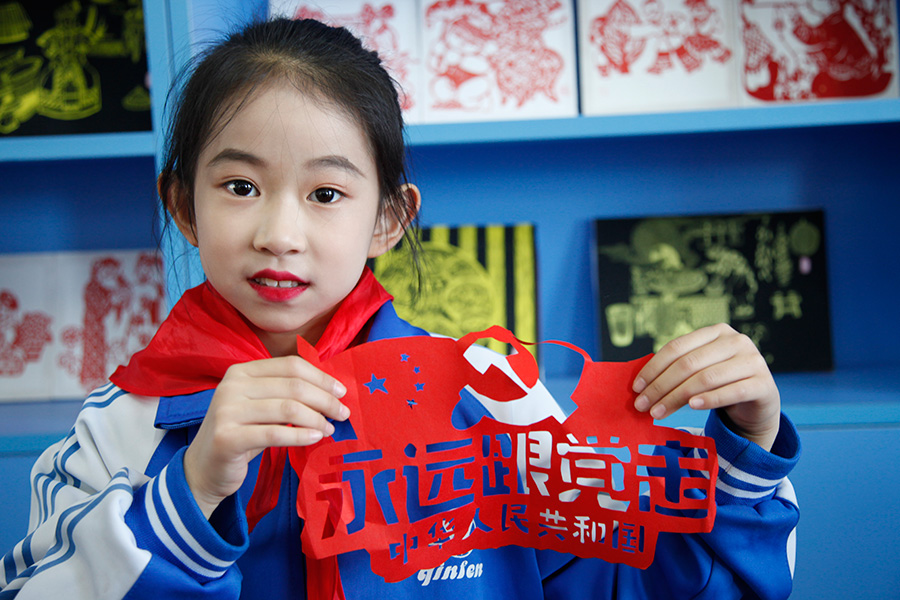 An event featuring papercutting, which aims to familiarize students with traditional Chinese culture through intangible cultural heritage, was held on Wednesday at the Second Primary School of Fengning Manchu autonomous county in Chengde city, North China's Hebei province. Guo Fengzhi, one of the municipal-level inheritors of Fengning papercutting, instructs students on paper-cutting techniques, including folding, cutting and engraving.
Fengning Manchu papercutting, which dates back to the Qing Dynasty (1644-1911), has distinctive cultural characteristics and ethnic style. It was listed as a national-level intangible cultural heritage in 2006. In 2009, it was added to UNESCO's Representative List of the Intangible Cultural Heritage of Humanity.
In recent years, Fengning county has taken the school as a base for the inheritance of traditional culture. By offering intangible cultural heritage courses such as paper-cutting, students are guided to understand and care about intangible cultural heritage, and then actively participate in the promotion of Fengning's traditional culture.