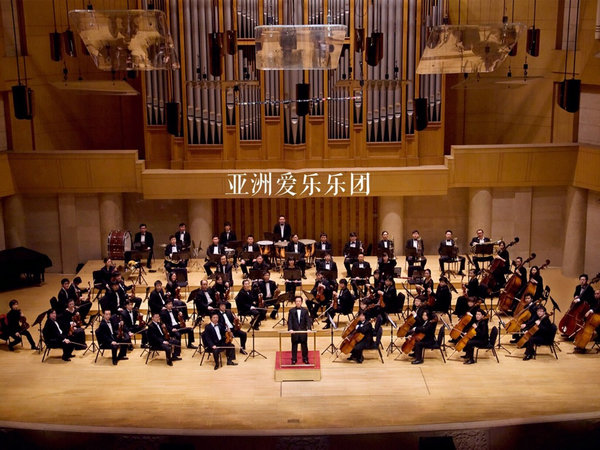 On March 23, Asian Philharmonic Orchestra will give a concert at Guan Hanqing Grand Theater, in Baoding, Hebei province.
Conductor Huang Lijie will lead the orchestra to perform Chinese pieces, including Ode to the Red Flag, music from the classic Chinese movie, Red Detachment of Women, and a music piece adapted from the popular Chinese song, My Motherland, from the Chinese movie, Shang Gan Ling.
Cellist Zhao Xuyang and violinist Tang Yun will also perform in the concert.
Asia Philharmonic Orchestra, founded by Huang, gathers musicians from around the world. It is known for recording movie soundtracks, such as director Zhang Yimou's Not One Less and The Road Home. The orchestra also recorded music pieces used during the opening and closing ceremonies of 2008 Beijing Olympic Games.