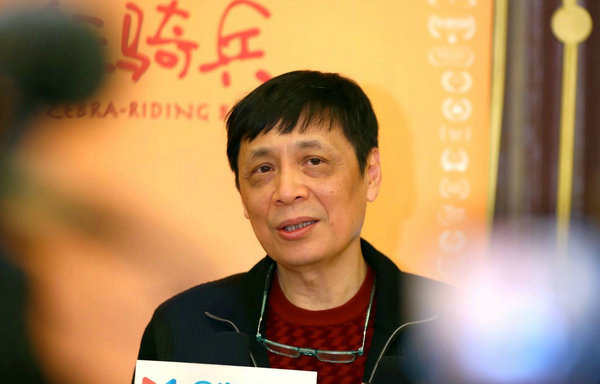 A Zebra-Riding Boy, an art-house movie adapted from award-winning novelist Su Tong's two tales, had a special screening in downtown Beijing on Monday, gathering director Fan Xiaotian and scriptwriter Jiao Huan to exchange ideas with local movie fans.
A pioneering figure in China's literary circle, Su's most known novel is arguably Qi Qie Cheng Qun (Wives and Concubines), which has spawned multiple movies and TV series, including actress Gong Li starring in Raise the Red Lantern - a Silver Lion winner of the 1991 Venice International Film Festival.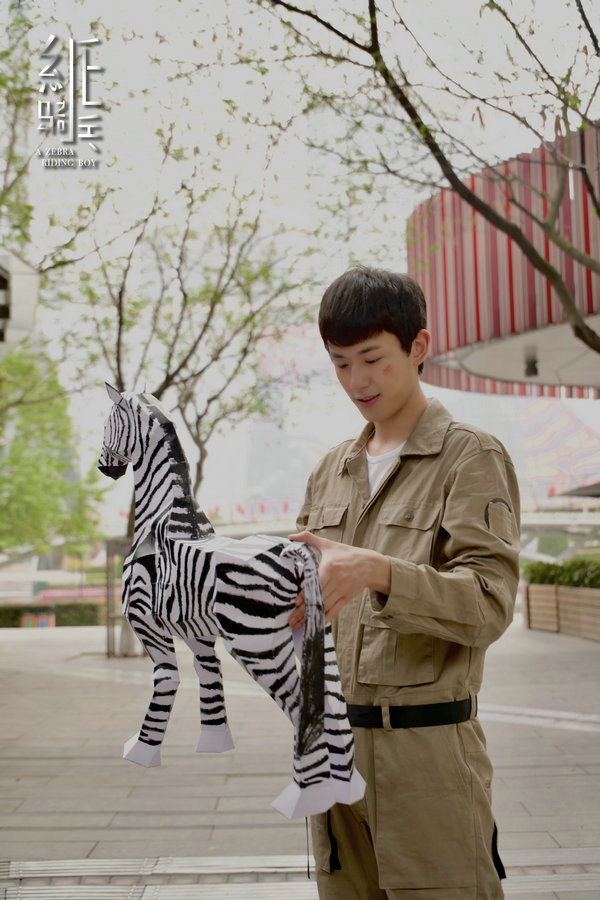 Also bearing the romantic marks of Su's writing, A Zebra-Riding Boy – adapted from Su's novellas The Cavalryman and Paper - follows a poor, bow-legged young man's daydream-like wandering across the city as he yearns to become a cavalryman, weaving together the creators' reflections of contemporary life and human condition.
Fan, also vice-president of the China Television Production Industry Association, expressed his hope that the movie would raise public awareness about treating people on the edge of society more fairly, bringing warmth to their lives and listening to their dreams.
"I hope the movie will encourage people to contemplate whether ordinary people can have seemingly unrealistic or even absurd dreams. Similar to Don Quixote, who is known for his fight against windmills, common people deserve respect and understanding for their dreams," said Fan.
In the film, the main character employs various unconventional methods to achieve his dream, even including an attempt to pay 500 yuan ($72.8) to rent a zebra from a zoo.