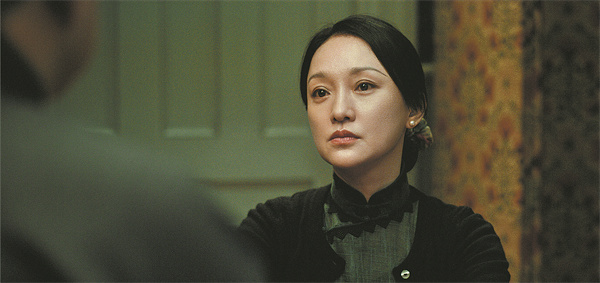 Despite not being a native of Shanghai, director Cheng Er has been enamored by the city in a way that is both historical and tranquil, with most of his movies set in the metropolis.
The latest outing of the 47-yearold director, Hidden Blade, once again turns the lens to Shanghai, immersing the audience in a sophisticatedly structured espionage thriller that pays tribute to the unsung heroes who risked their lives in the War of Resistance Against Japanese Aggression (1931-45).
With a stellar cast, featuring Hong Kong superstar Tony Leung Chiu-wai and pop idol Wang Yibo, the movie opened domestically during Spring Festival and has grossed more than $660,000 in North America since its overseas release in late February, according to the US website Box Office Mojo.
For most industry observers, the movie, alongside fellow Spring Festival blockbusters such as The Wandering Earth II, represents the effort of Chinese filmmakers to return to the global cinematic landscape after the country adjusted its pandemic-control measures.
Narrated in several overlapped timelines between 1938 and 1946, the twists-studded movie stars Leung as an intelligence agency's chief working for Wang Jingwei's puppet regime manipulated by Japan, and casts actor Wang as the character's subordinate. Set in a tumultuous era, the film explores how their true identities are gradually revealed as they navigate their dealings with the enemies.
The movie marks Cheng's return to his beloved Shanghai-set artistic suspense genre after a seven-year hiatus following The Wasted Times, a critically acclaimed movie that also revisited 1930s Shanghai. Its ensemble cast includes Chinese A-listers Zhang Ziyi and Ge You, as well as Japanese actor Tadanobu Asano.
A native of Jingzhou, Hubei province, Cheng graduated from the directing department of the Beijing Film Academy. Between 1999 and 2008, he worked in Shanghai and led a life that he describes as "comfortable, elegant, and leisurely".