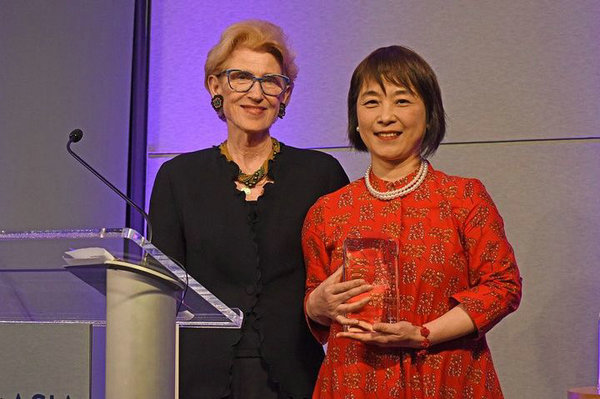 Pipa virtuoso Wu Man is one of three recipients of the Asia Society's Asia Arts Game Changer Awards, which she received at a ceremony held in New York on March 8.
In addition, she was recently named as one of the nine recipients of the 2023 National Heritage Fellowship, which is given by the National Endowment for the Arts. The award is the US' highest honor for folk music practitioners.
The two honors recognize and celebrate Wu's artistic excellence, as well as her commitment to crossing musical and cultural borders — thus reaching wider audiences.
"Wu Man's vivid brilliance, commanding personality and range of expression has redefined the pipa — a centuries-old, pear-shaped, four-string Chinese lute — bringing it to new audiences both in the United States and the wider world of music," said the official website of NEA.
Recognized as the world's premier pipa virtuoso and leading ambassador of Chinese music, Wu, born in Hangzhou, Zhejiang province, studied at the Central Conservatory of Music in Beijing, where she became the first recipient of a master's degree in pipa.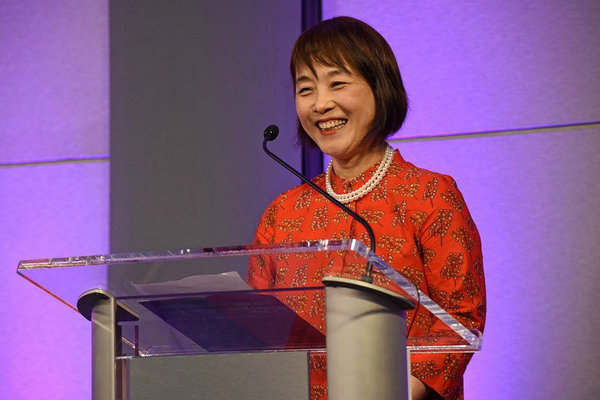 Her first exposure to Western classical music came in 1979 when she saw Seiji Ozawa and the Boston Symphony Orchestra performing in Beijing. In 1980 she participated in an open master class with violinist Isaac Stern, and in 1985 she made her first visit to the US as a member of the China Youth Arts Troupe.
She moved to the US in 1990 and was awarded the Bunting Fellowship at Harvard University in 1998. She was the first Chinese traditional musician to receive the United States Artist Fellowship (2008) and the first artist from China to perform at the White House. She currently resides in California.
She has regularly appeared with some of top orchestras, including the New York Philharmonic, the Chicago Symphony and the Los Angeles Philharmonic. During the 1990s, she established a strong relationship with the Kronos Quartet and has collaborated with them on many projects.
"By using the pipa as an instrument for experimentation and cultural curiosity, I have been able to cross genres and to bring East and West together in sometimes surprising and meaningful ways," Wu said. "I feel extremely honored to have my work recognized by the NEA and the Asia Society with these prestigious awards."
On April 1, Wu will perform with Kronos Quartet with compositions written for the unique instrumentation of a string quartet and pipa, including Terry Riley's The Cusp of Magic, Tan Dun's Ghost Opera and two works arranged by Wu of Chinese traditional themes.
Wu recently recorded a series of pipa works from Dunhuang manuscripts from the murals in the Mogao Caves, by working with NCPA Classics and Zhejiang Conservatory of Music.