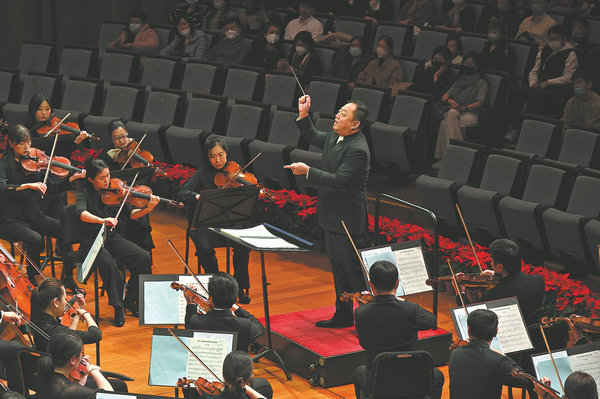 The resident orchestra of the National Centre for the Performing Arts in Beijing twice postponed its national tour in 2022 due to the pandemic, but as the country has optimized its COVID-19 response, the delayed tour will resume.
From March 13-24, the China NCPA Orchestra will perform eight concerts in five cities: Shanghai, Nanjing, Wuhan, Guangzhou and Changsha. Conductor Lyu Jia will preside.
"We are thrilled, fully prepared and eager to begin the tour and finally perform for people again," says Ren Xiaolong, managing director of the orchestra.
According to Ren, the orchestra have prepared more pieces than it did for its last national tour, and included a greater variety of styles from different places and times.
European classical music will be represented by Symphony No 7 in E Major by Austrian composer Anton Bruckner, Prelude to Act I from Lohengrin by German composer Richard Wagner and Symphony No 2 in D Major, Op 73, by German composer Johannes Brahms.
Chinese pieces will also be showcased during the national tour, including Reflet d'un temps disparu by Chen Qigang, Pipa Concerto No 2 by Zhao Jiping and Village Backyard, Op 89, by Ye Xiaogang.
Lyu selected for the performances a number of German and Austrian works because he believes they "are the very foundation of classical music".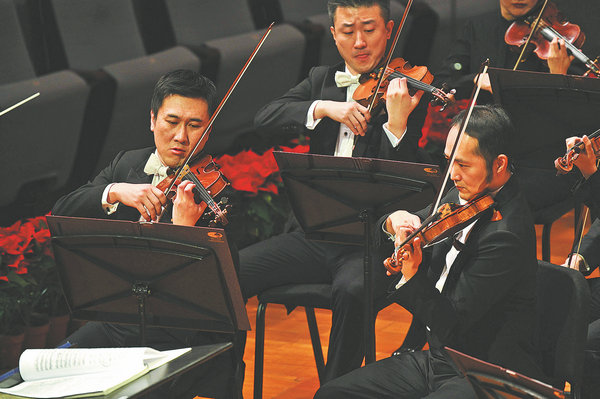 Asked about playing Bruckner's Symphony No 7 in E Major, Li Zhe, the orchestra's principal violinist, says that it is a large and challenging piece: "There are four movements without breaks, which means we are going to play 85 minutes from the first note to the last."
In his sixties, Bruckner completed his seventh symphony; its premiere in 1884 was a great success. In the piece, the composer paid tribute to Wagner, who had died the year before. Bruckner opened the second movement with Wagner tubas, a kind of horn designed in the 19th century by the great German master.
"By including this along with the other two pieces by Wagner and Brahms, we hope to display our growth and achievement in interpreting German and Austrian composers over the past 10 years," says Li.