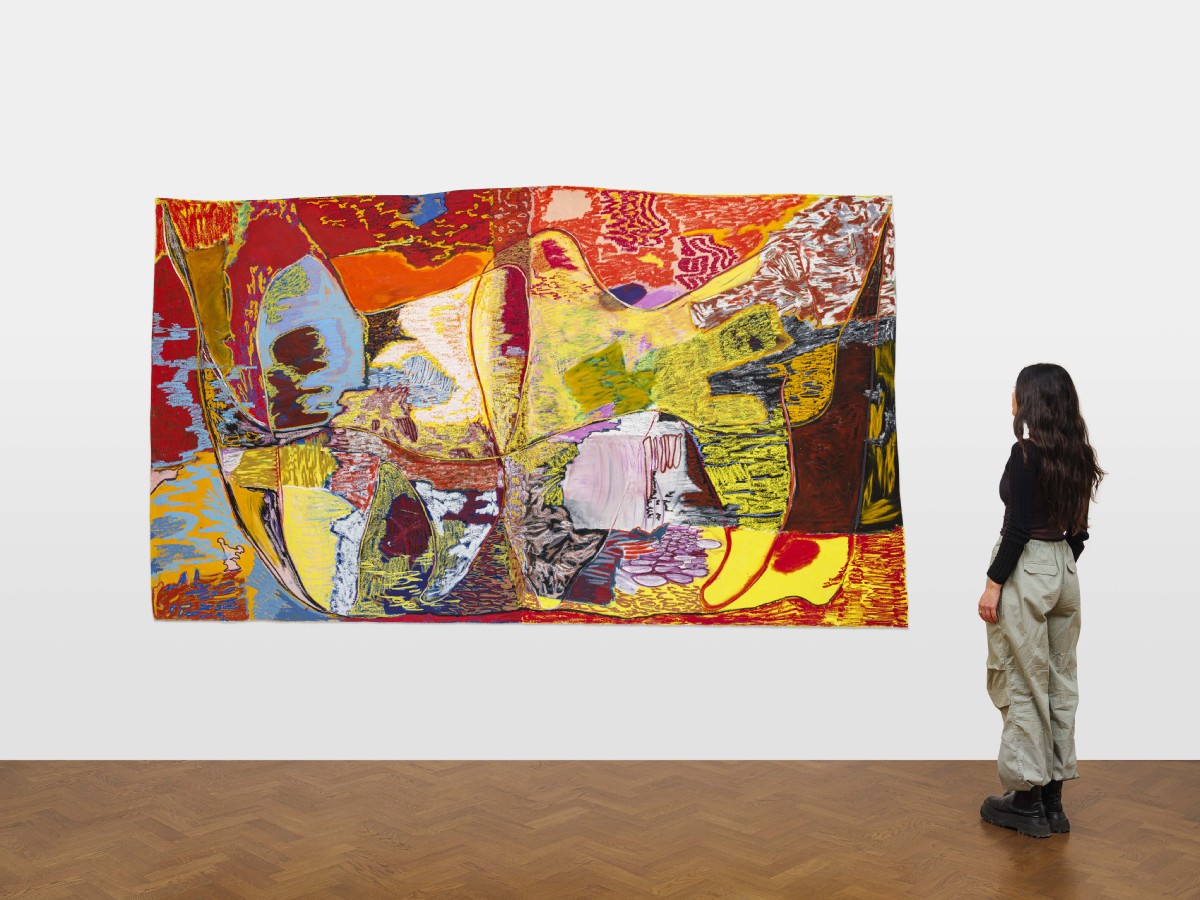 Titled a shorn root, an exhibition of 20 new works by British artist Rachel Jones will kick off at the Long Museum in Shanghai on March 18.
This major presentation of paintings on canvas and the artist's signature stickers is Jones's first solo exhibition in China.
This new group of paintings, made specifically for the exhibition at the Long Museum, marks a significant development in Jones' ongoing interest in the mouth as a central motif in her work.
In these paintings, the focus shifts from the rows of teeth that have previously run across Jones' canvases to the lone structure of a single tooth belonging to her close friend.
Entangled with historical and personal resonances — those of the artist and the viewer — the colors and forms of Jones' paintings are not didactic in nature, and she instead encourages individuals to bring their own set of experiences and associations to the work.
Presented in numerous solo and group exhibitions in Europe and the United States, Jones' work is also housed in prominent institutional collections, including those of the Long Museum in Shanghai, Museum of Contemporary Art in Los Angeles, The Studio Museum in Harlem in New York and Tate in London.
The exhibition, which will last until May 28, is accompanied by a dual language catalog, which will be published during the show.