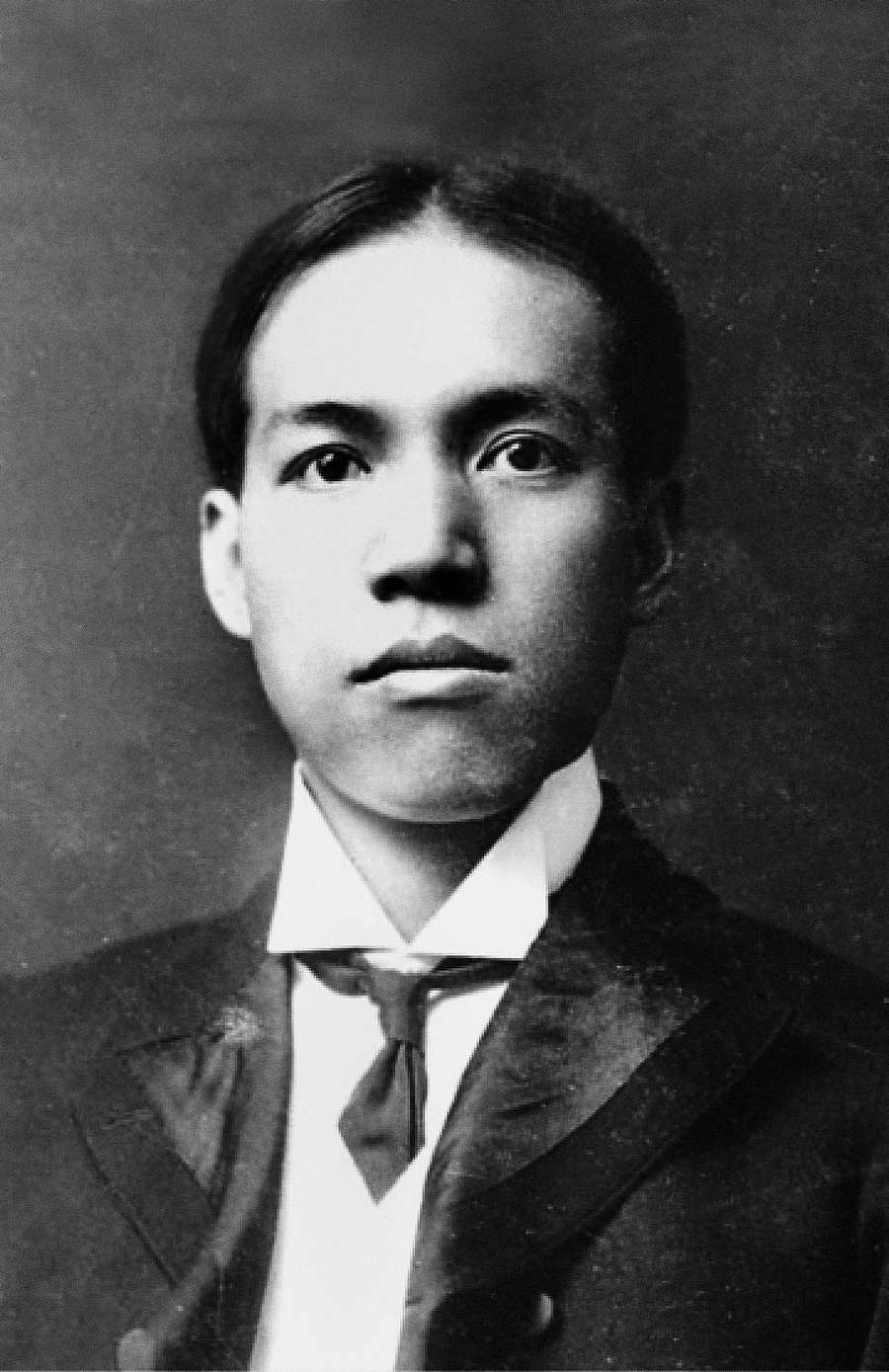 As a renowned intellectual, political activist, historian and educator, Liang Qichao (1873-1929) is widely seen as one of the country's flag carriers for modernization.
On Thursday, a symposium was held at the National Library of China in Beijing to commemorate the 150th anniversary of his birth and pay homage to his legacy.
Dozens of scholars, librarians, publishers, as well as delegates of Liang's family, attended the meeting.
Born on Feb 23, 1873, in present-day Jiangmen, Guangdong province, Liang was first recognized nationwide during the failed political movement of 1898 calling for a constitutional monarchy and a series of political reforms in the latter years of the Qing Dynasty (1644-1911).
After the dynasty fell, he was a leading advocate for enlightenment and modernization in social and cultural circles through prolific and inspirational works. He was also a director of several key libraries, including the predecessor of today's national library.
"He made an exceptional contribution to the early-stage development of the modern library in China," Xiong Yuanming, director of the national library, said at the symposium. "We remember him today not only to hail his academic studies, patriotism, and morals, but also to inspire our own generation to inherit his spirit and prolong the lineage of Chinese literature."
Cheng Zhangcan, a professor at Guangzhou-based Sun Yat-sen University, considered Liang to be one of the first to realize the pivotal role that libraries played in public service in China.
Nonetheless, Liang was opposed to just automatically transplanting Western formats into China in the initial stages of modernization, and maintained a balanced view toward traditional culture.
According to Chen Lai, a philosopher and director of Tsinghua Academy of Chinese Learning, a trend emerged in early 20th-century modernization to criticize traditional Chinese culture represented by Confucianism. But Liang harbored a more insightful view, calling for new methods of studying Confucianism and to retain the country's own cultural core during modernization.
Liang was hailed as one of the "four masters" at Tsinghua Academy of Chinese Learning in the 1920s. Though the academy only ran for four years, people saw it as a key milestone in the study of traditional Chinese culture in modern history, nurturing a long list of leading scholars in the humanities. The academy was reestablished by Tsinghua University in 2009.
"His attitude of how to inherit the fine traditional Chinese culture still inspires scholars in the new era today," Chen explains.
Xia Xiaohong, a Chinese professor at Peking University, considers Liang's major contribution to be the promotion of "common sense "among the public through education and to enable the spirit of reform to reach different social classes.