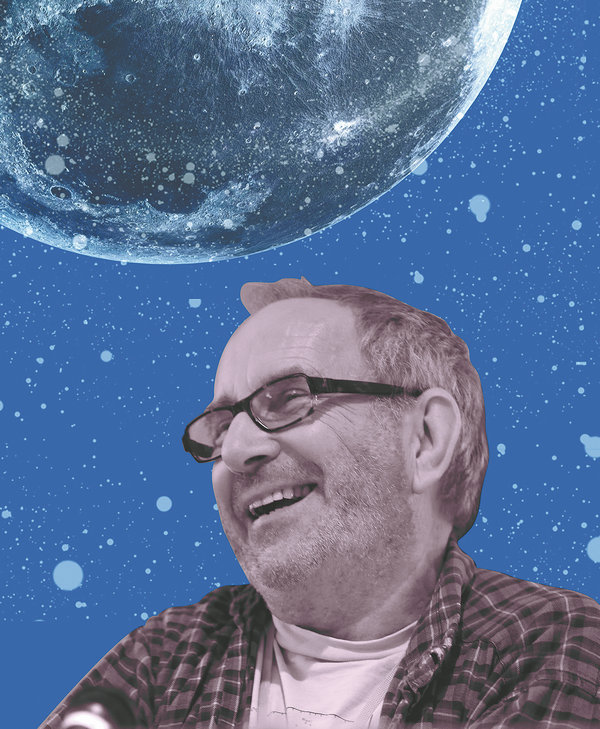 In the Spring Festival holiday that just passed, The Wandering Earth II, a science-fiction movie that includes some rather hardcore concepts such as nuclear fusion technology and the sun's life cycle, had a rocket-fueled box office of 2.3 billion yuan ($334 million) within seven days of being put on the big screen. The figure has since reached 3.65 billion yuan, making it the 10th biggest earner in Chinese box-office history.
The film has aroused hot debate among galaxy scientists and science-fiction writers, both in China and overseas. Among them, John Gribbin, a UK-based science writer, speaks highly of rising science education in China and says that's what makes pop science and science fiction prosper.
"It is very important in this technological age for people to understand the fundamentals of science, especially how science works, and then popular science writing can inform them of the world around them," he says.
"This is a bit like music. Even if you are not a great musician, if you know a little bit, you gain a deeper appreciation of great music."
Stressing "education, every time" as the most important factor in a nation's science fiction and pop science sector, Gribbin is supported by a national survey of the China Association for Science and Technology in 2021.
This found that 10.56 percent of those surveyed had basic scientific knowledge by 2020, a remarkable advance compared to the 8.47 percent of 2018.
He is echoed by La Zi, editor-in-chief of Science Fiction World, a 43-year-old magazine, in which the original short story of The Wandering Earth was published in 2000. For La Zi, science fiction can only be based on industrial civilization.
"Only when people are familiar with astronautic technologies, will science fiction, based on astronautics, gain popularity," La Zi says.