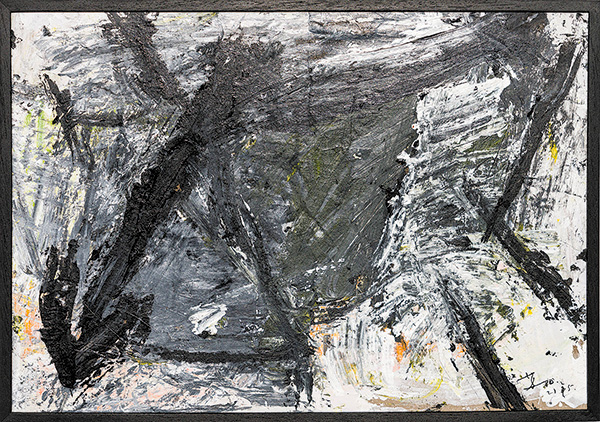 In artist Su Yang's mind, people's lives look pretty much alike on the surface, the biggest difference is the perspective from which each person sees the world.
"An image is seen differently by different people. Music, painting, or any other type of artwork, is just a reflection of different feelings toward the world," he says.
Su shared the story of his transformation from a folk rock musician to a painter, and his thoughts on life and the arts at a salon held last month at the Museum of Contemporary Art (MOCA) Yinchuan, in the capital of Ningxia Hui autonomous region, where his paintings are on display until mid-March.
The exhibition, titled Spatio-temporal Configuration — Contemporary Reproduction of Historical Cultural Elements, invites 19 groups of artists, including Su, to display installations, paintings, videos and other media works, and features 66 exhibits in total.
It discusses three topics — the Long March, a military maneuver carried out by the Red Army from 1934 to 1936, the Great Wall and the Yellow River.
Zhao Ziyi, curator of the exhibition, describes Su as an artist who fits the theme "the Yellow River", insofar as quite a lot of his music, painting and writing all present the feelings between people who live along the Yellow River and in the Yellow River basin.