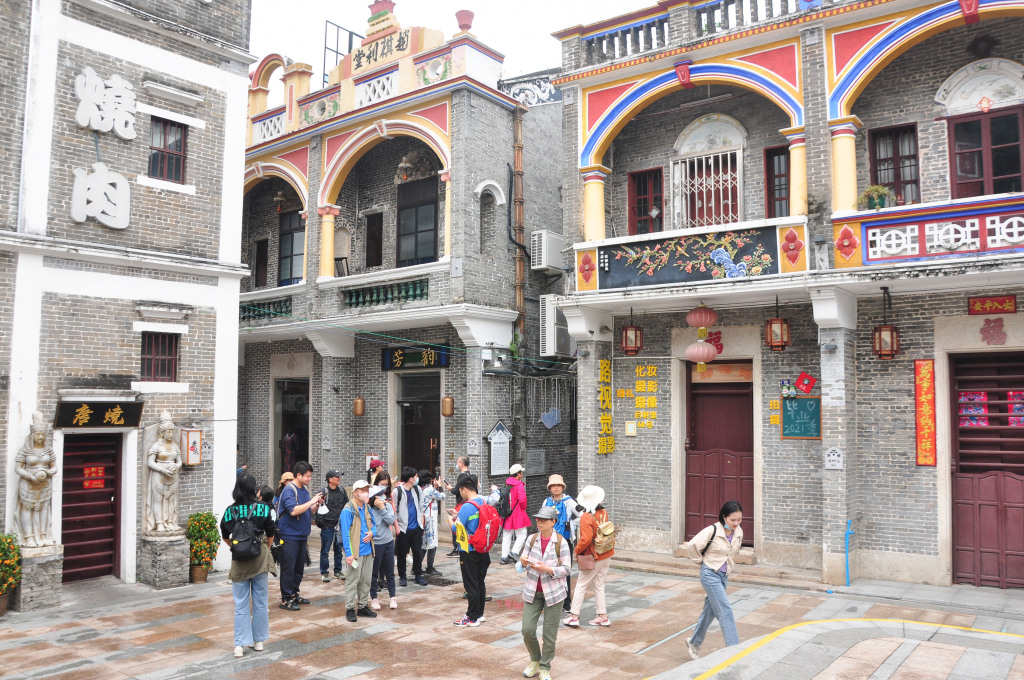 Recently, the hit TV drama The Knockout has sparked huge interest in many of its main film locations in Jiangmen, South China's Guangdong Province, since its release on January 14.
Based on real cases of organized crime, the 39-episode drama had many scenes shot on the city's historic streets featuring traditional arcade houses, or qilou, and at nearby diaolou, or fortified residences, drawing crowds of tourists to the historic film locations.
Home to thousands of overseas Chinese, Jiangmen in south China's Guangdong Province has a large number of old streets featuring ancient Chinese and Western-style buildings.
Traditional qilou buildings, or arcade houses, are both shops and homes for many local people. Most of the qilou buildings in the area are three or four stories tall, with an arcade stretching above the second story over the sidewalk.
These arcades together form a shaded corridor over the sidewalk, which keeps the shops and pedestrians safe from the scorching sun and rain.