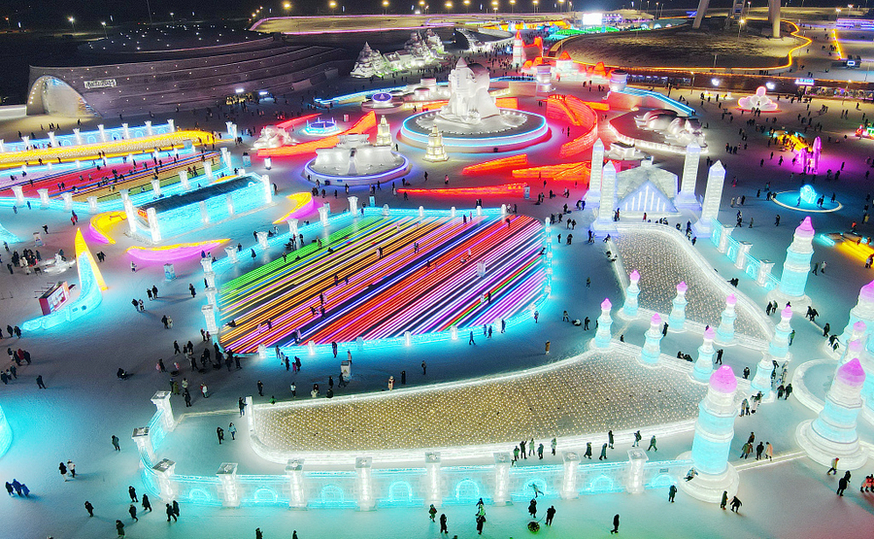 The Harbin International Ice and Snow Festival is an annual winter gala held in Harbin, Northeast China's Heilongjiang Province. It features large-scale ice and snow sculptures, long slides made entirely of ice and snow, and numerous other recreational facilities.
The festival is considered as the largest ice and snow festival in the world because of its scale and duration. The festival opened on December 17, 2022 is expected to run until late February 2023.
Harbin Ice and Snow World received over 180,000 visitors during the week-long Spring Festival holiday, welcoming 45,000 visitors on its peak day.
There are three major highlights at this year's festival: the Harbin Ice Lantern Art Fair, which is listed as an intangible cultural heritage and has a long history in the city; Harbin Ice and Snow World, the world's largest ice and snow theme park; and Harbin Sun Island Snow Sculpture Art Expo, which features the world's largest collection of snow sculptures.