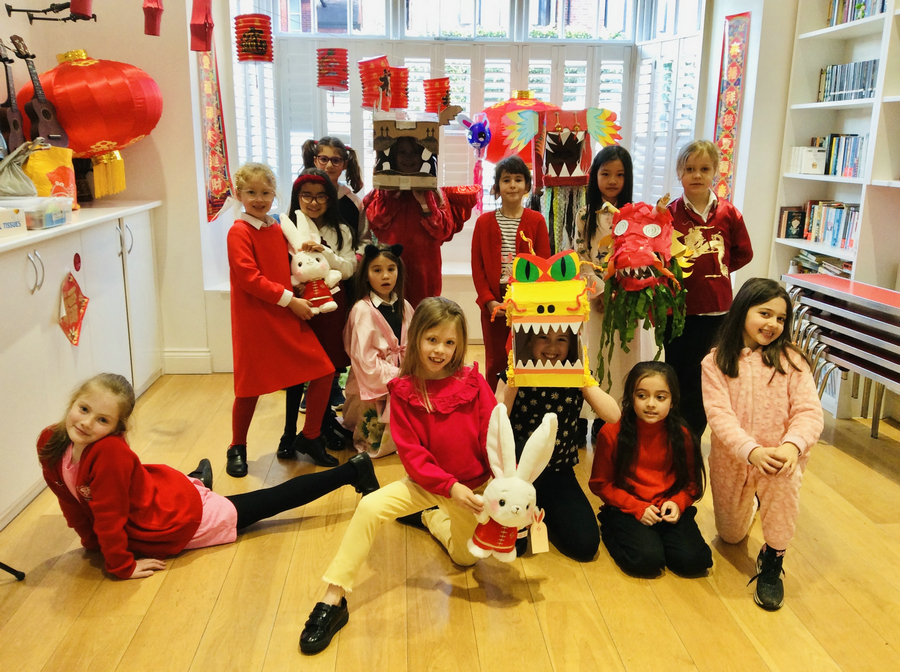 A lively Chinese New Year celebration, sponsored by the cultural office of Chinese Embassy in the UK, was held St. Margaret's School in North London on Feb 7.
Students learned the value of the four H's (hope, home, harmony, and health) that are celebrated during the Spring Festival. The school's third-graders showcased the dragon heads they had made and staged a chorus of the Chinese folk song Moli Hua (Jasmine Flowers).
Founded in 1884, St. Margaret's School is one of the oldest girls' schools in North London, admitting girls aged between 4 and 16. Though there aren't many Chinese students, school authorities see Chinese culture as a key component of Britain's multicultural society and the school has organized Chinese New Year celebrations multiple times in recent years.
This year the Chinese Embassy in the UK has sponsored Chinese New Year celebrations in a number of schools in London, including Kensington Wade Prep School, Real Chinese Academy and Petts Wood Mandarin-English Preschool.