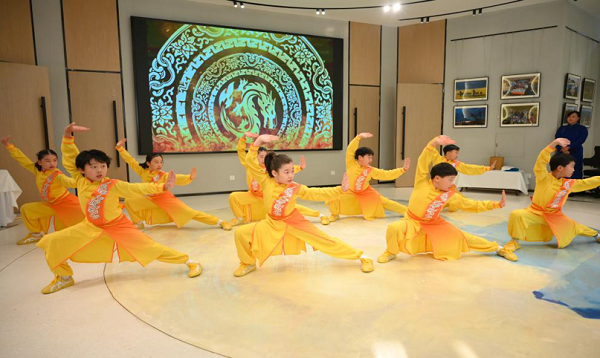 A Chinese New Year celebration event that gathered around 50 youngsters from China and Mongolia for cultural exchanges wrapped up in Beijing on Friday.
The event, co-held by China Soong Ching Ling Foundation and the Mongolian embassy in China, aimed to create a festive mood among attendees and provide them a chance to build people-to-people relations.
During the event, a group of Chinese youngsters came to perform martial arts and Peking Opera. Their counterparts from Mongolia played their folk tunes on the piano and showcased their traditional costumes of manifold styles in a runway show. A sketch was also staged by these Mongolian children to introduce traditional festivals and corresponding customs in their country.
At the end of the event, youngsters from both sides exchanged handmade gifts to express their well wishes for each other and Mongolian delicacies were served for people to sample.