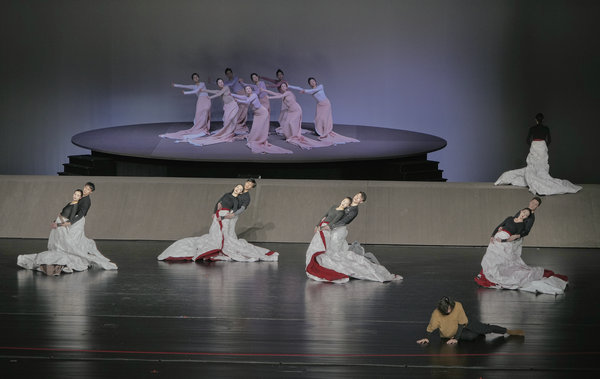 Shen Wei, a world-renowned choreographer, painter and visual artist, will bring his new show to Beijing in cooperation with China Oriental Performing Arts Group.
Titled Poetic Dance: Dongpo, the new show featuring music, dance and visual arts will premiere at the National Centre for the Performing Arts from Feb 24 to 27.
It will tour around the country this year with more than 200 shows, according to China Oriental Performing Arts Group.
Poet Su Shi, also known as Su Dongpo, of the Song Dynasty (960-1279), is one of the most recognized Chinese cultural icons of all time. His legacy, including his calligraphy, painting and his broad influence in various fields, as well as his poetry, is celebrated even today.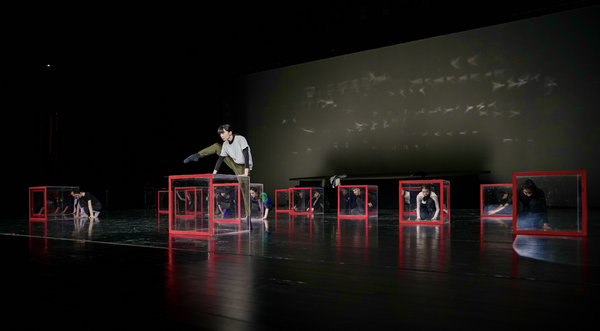 On Feb 5, the creative team members, including Shen, traveled to Meishan, Sichuan province, where Su was born, to announce the upcoming new dance drama.
Shen said Poetic Dance: Dongpo will portray Su Dongpo's personality, key life experiences and talent in diverse literary forms in the production's four chapters.
With an early training as a traditional Chinese opera performer at the age of 9 and taking lessons of traditional Chinese painting at the age of 7, Shen is known for his work at the opening ceremony of the 2008 Olympic Games in Beijing by choreographing the dance piece, titled Scroll Painting, in which dancers performed on a constant changing LED scroll of Chinese ink-and-wash paintings, depicting the evolution of China since ancient times.