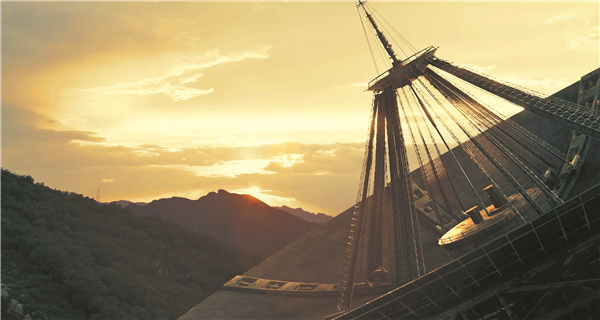 Epic, long-awaited TV adaptation of award-winning sci-fi novel The Three-Body Problem, in which Earth faces a deadly alien threat, gets a global release, Xu Fan reports.
In 2006, Bai Yicong stumbled upon the basis for The Three-Body Problem — the novel, which, nine years later, would go on to become Asia's first Hugo Award winner — in the magazine Science Fiction World. He was immediately captivated by the mind-bending epic.
Then at the start of his career as a scriptwriter in the television industry, Bai, who would later establish his own drama production company Linghe Culture Media, didn't realize the novel would become one of his most successful, yet also time-consuming, projects.
Taking a total of seven years, Three-Body, the long-awaited live-action TV adaptation of writer Liu Cixin's award-winning classic, has been brought to life, with hopes of being one of the most popular TV series in the Year of the Rabbit.
It has been released domestically and overseas, with subtitles in several languages, including English. So far, it has earned a rating of 8.2 points out of 10 on China's influential review site Douban and 7.8 on IMDb, the United States-based online movie and TV database.
Widely considered to be a milestone masterpiece, ushering in a new era for homegrown sci-fi works, The Three-Body Problem is the first book in Liu's Remembrance of Earth's Past trilogy (colloquially known as the Three-Body trilogy). It was first published in China in 2008, before being translated into English in 2014. After taking home the Hugo Award, the world's premier science-fiction award, the book made global headlines, becoming one of the most sought-after intellectual properties in China's burgeoning movie and TV industry.