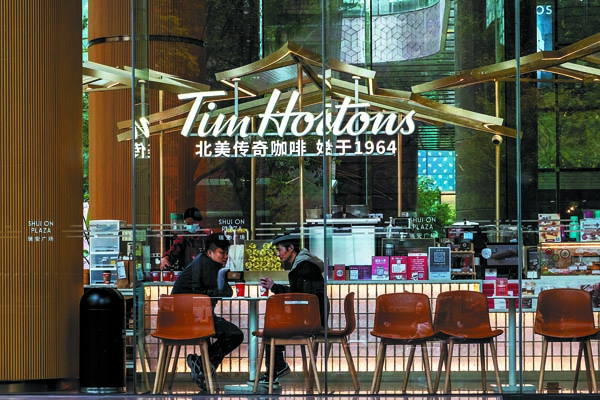 The popularity of new-style, tea-based beverages provides a gateway for young people to discover traditional Chinese tea customs, Li Yingxue reports.
Blending traditional Chinese tea with coffee has recently become a new trend for purveyors of both beverage types.
From the osmanthus oolong latte by coffee brand Manner, to a coffee drink with jasmine tea launched by Plus In Coffee in Chengdu, Sichuan province, young customers are welcoming the innovative concoctions.
Mixing tea and coffee is not a new thing, as yuenyeung, or yuanyang, which generally consists of brewed coffee and black tea with sugar and milk, has long been a popular refreshment option in Hong Kong.
Yuenyeung refers to a pair of mandarin ducks, one male and one female, and the drink usually combines a harmonious blend of equal parts of coffee and milk tea. The drink has provided inspiration for coffee and tea brands that are developing new products.
As China's coffee and tea markets are both developing quickly, the new drinks have become a window through which young customers can understand and learn about traditional tea culture, breaking the stereotype that "only the middle-aged and elderly drink tea".
During the Spring Festival holiday, 6.4 million cups of tea-based drinks were sold by tea maker Nayuki at its stores across China, with its sales increasing 120 percent year-on-year. Other new-style tea brands including Hey Tea, Lelecha and Chabaidao, all of which also saw increased sales.